17 Unmissable Torquay Things To Do
Heading down the coast and looking for the best things to do Torquay has to offer?
Then you're in the right place. Below you'll find our guide to the top Torquay attractions with everything you need to know about all the great Torquay things to do.
Located on the world-renowned Great Ocean Road, Torquay is one of the most picturesque and sort after holiday spots in Victoria.
It's a great place to base yourself to explore the region and with all the terrific things to do in Torquay, it's also a fun holiday destination in its own right.
This article may contain compensated links. For more information read our disclaimer here.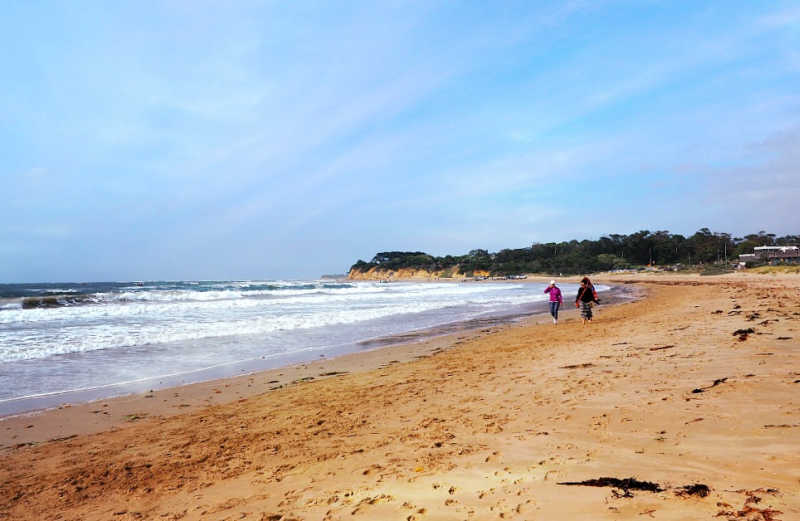 Torquay Australia is a year-round destination offering so much more than its beaches. Visitors can enjoy spa treatments, wineries and breweries, sky diving, coastal walks, golf, and you can even fly in a Tiger Moth plane!
In this Torquay guide, we walk you through all the things to see and do in Torquay so you can plan your perfect Torquay holiday.
Whether you're in the early stages of planning your trip, already in Torquay Vic, or just planning a Torquay day trip this Torquay travel guide lists the top activities in Torquay for you.
So let's start!
Top 17 Best Torquay Things To Do
Here are all the top fun things to do in Torquay Victoria. Choose the ones that most suit your interests and time frame so you can have the best Torquay holidays possible!
1) Hit The Torquay Beaches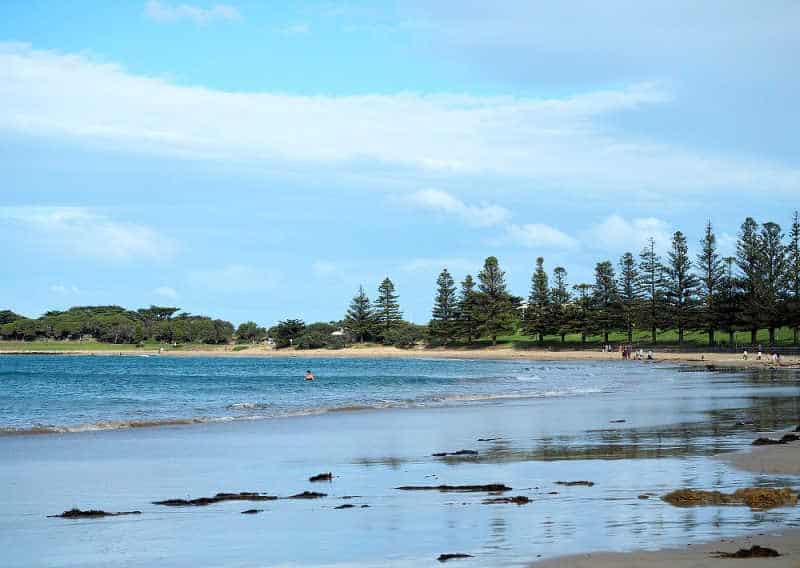 It's no secret that there are some great surf beaches in Torquay, but there are also some excellent sheltered spots that are fantastic for families and swimming.
Here is a brief description of each Torquay beach.
Torquay Front Beach
Front Beach Torquay is a family favourite with its expansive grassed areas for picnics and barbecues, amenities, calm waters, and easy access to cafes and restaurants. It's considered by many to be the best beach in Torquay.
Cosy Corner Beach
Cosy Corner Torquay is located between the Front Beach and the rocks at Point Danger. It has smooth, gentle waves that are great for novice surfers and for those who just want to take a dip in the water.
Lifeguards are on duty during the summer months and there are toilets and showers available for use.
A small playground is located just above the beach with a slide, swing set, climbing ladder, and sliding pole. The grassed area also features lots of space to run around, picnic tables and bins.
Torquay Back Beach
Torquay Back Beach is another great option for beginner surfers as it's more protected than some of the surrounding surf beaches. Crowds flock to this Surf Coast beach in summer and it's patrolled during peak periods.
Torquay Surfing Beach
If you're looking for a Torquay surf beach then Point Impossible and Jan Juc beach are excellent choices. More experienced surfers can tackle the big swells of the nearby world-famous Bells Beach.
Point Danger Marine Sanctuary
The Point Danger Marine Sanctuary has a small reef just offshore that's exposed during low tide. Offering a unique snorkelling opportunity it's home to a number of amazing creatures including 96 species of sea slugs!
The shipwreck, Joseph H. Scammell is located within the marine park.
Torquay Beach Rockpools
Don't feel like swimming? Take a walk along the Front Beach at low tide and explore the wonders of the ocean in the rock pools. Here you can spot crabs, starfish, stingrays, cuttlefish, sea snails, and more!
You can read our detailed guide to the best beaches in the Geelong region by clicking here.
2) Learn To Surf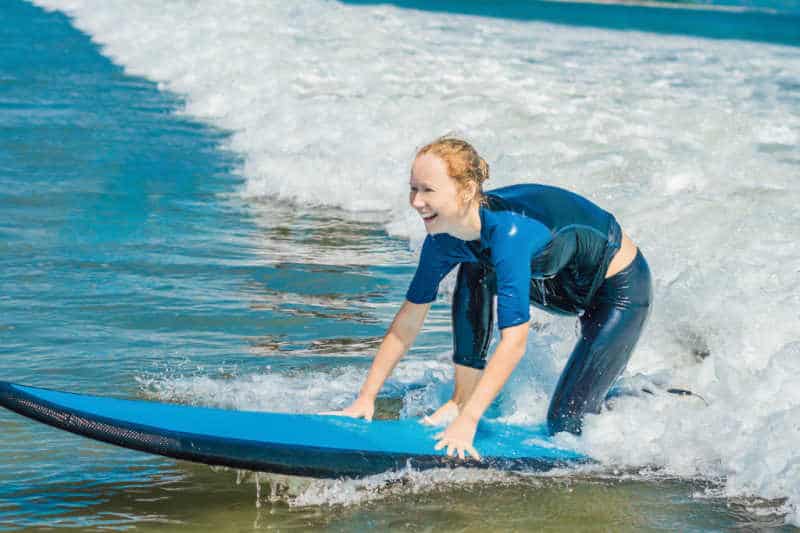 The thrill of catching your first wave is something everyone should experience.
What better place is there to have a surf lesson than at Torquay the surf capital of Australia?
Conditions are ideal for surfing lessons and you'll learn how to safely manage both yourself and your surfboard in the ocean.
Your highly qualified instructor will teach you the correct way to catch and surf waves and ensure that you're able to stand up by the end of your lesson.
And you'll have lots of fun along the way!
Torquay surf lessons are safely conducted in waist-deep water. Only quality equipment is used including full-length Quicksilver wet suits and soft beginner surfboards.
The price of a lesson includes equipment, 2 hours of coaching, sunscreen, hot showers and changing rooms.
Click here for more information about surf lessons, Torquay.
3) Visit The Surf Museum, Torquay Great Ocean Road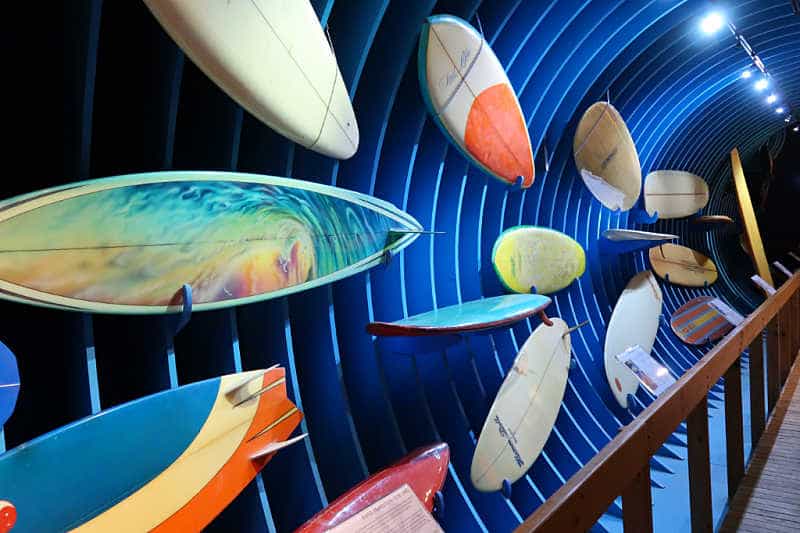 Recognised as a significant centre of surf culture the Australian National Surfing Museum is the world's largest facility dedicated to surfing history and beach culture.
The only accredited surfing museum it's one of the top places of interest in Torquay. It's also a great choice if you're looking for things to do in Torquay Victoria in winter.
The museum celebrates Australia's rich beach culture and its significant contribution to the development of surfing around the world for the past 100 years.
There are permanent displays featuring an extraordinary collection of surfing artefacts and memorabilia as well as temporary exhibitions.
Visitors can enjoy surfing video footage, historic photographs, the development of surfboard design, and wax nostalgic over the VW Kombi van display!
A highlight of the Torquay Surf Museum is the Australian Surfing Hall of Fame which celebrates the lives of past Australian Surfing Champions.
You can read our full guide to the Surf Museum here.
Australian National Surfing Museum

77 Beach Road Torquay 3228

9 am – 5 pm 7 days a week

Adult: $12.00, Family: $25.00
4) Skydive Great Ocean Road, Torquay
Tick off a bucket list item with the best skydiving in Australia!
When you skydive Torquay you'll experience the thrill of free-falling from 15,000 feet in the air before soaking up spectacular coastal views as you float above the stunning Victorian coastline.
The experienced skydiving crew will cheer you on and make you feel safe as you step outside your comfort zone.
You'll be greeted on arrival and introduced to your highly qualified tandem master who is dedicated to ensuring your safety and to making sure you enjoy every moment of this life-changing experience.
After your safety briefing, you'll be kitted up and before you know it you'll be in the plane and securely strapped to your instructor with a parachute made for two.
When the doors open you'll experience the exhilaration of free-falling at over 200 kph, followed by beautiful tranquillity as you gently glide back to earth.
As a famous brand once said, "Just Do It"!
Click here for more information about skydiving Torquay.
5) Hike The Victorian Surf Coast Walk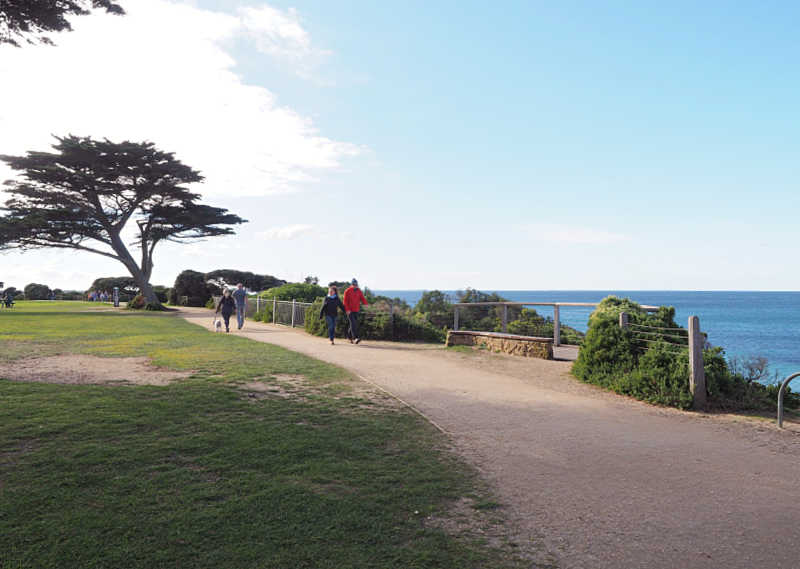 Looking for free things to do in Torquay? Then hit one of the top walking trails Victoria has and explore your stunning surroundings.
The Surf Coast Walk offers 44 kilometres of world-class walking trails that embrace the Great Ocean Road from Torquay all the way to Aireys Inlet.
One of Victoria's iconic walking trails, this coastal walk is easy to access and offers short, long, and multi-day surf coast walks.
Hikers can immerse themselves in nature while breathing in the fresh salty sea air and enjoy impressive lookouts and ocean views interspersed with cute coastal villages.
The Surf Coast trek officially starts at Point Impossible and can be walked its full length or you can choose to explore shorter sections.
Many people simply enjoy walking from Torquay out past Jan Juc to Bells Beach and back. Much of the track is suitable for bikes, wheelchairs, and prams.
For more information and a Surf Coast Walk map, click here.
6) Take To The Skies In A Tiger Moth Plane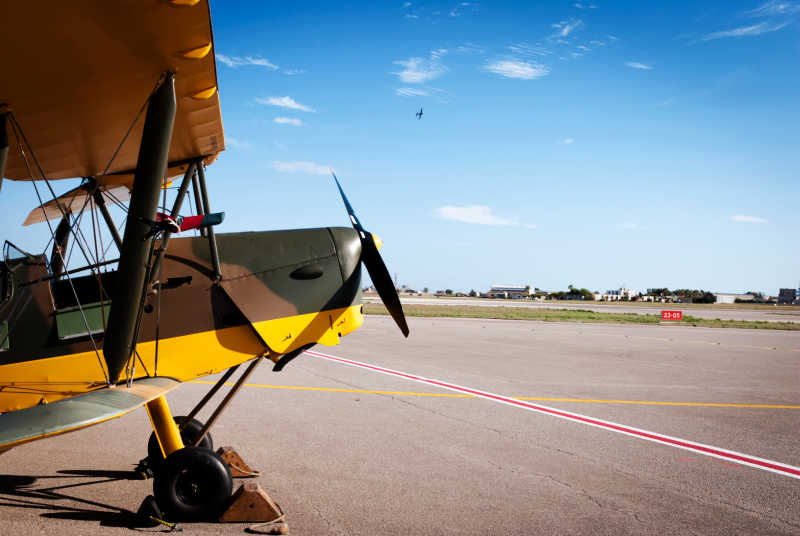 For something truly unique to remember your holiday in Torquay, strap on your goggles and head to Tiger Moth World.
Offering Tiger Moth flights in an authentic WWII open cockpit biplane, Tiger Moth World Torquay is ideal for aviation enthusiasts and thrill-seekers alike.
Hop on board for an adventure flight of a lifetime and see the captivating coastline from the air.
If you really want to get your heart pumping, then Tiger Moth Flights Torquay has an aerobatic option. Adrenalin junkies can choose from mild, wild, or extreme (!) aerobatic manoeuvres.
Alternatively, you can also check out the12 Apostles from above in a modern-day aircraft.
Tiger Moth World

325 Blackgate Road Torquay 3228

Phone: 0447 615 100

Booking is recommended.
7) Watch The Action At Bells Beach Rip Curl Pro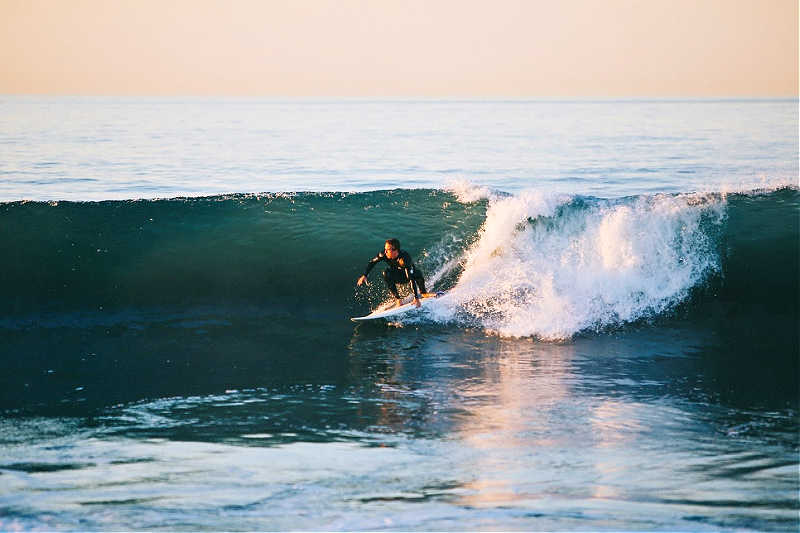 If you're visiting Torquay at Easter, lucky you!
This is when one of the world's biggest surfing competitions, the Rip Curl Pro Bells Beach, takes place.
Originally known as the Bells Beach Classic it's the world's longest continuously run surf competition.
The classic was first held in 1962 and it quickly became a fixture on the Australian Surfing calender. It has run every year since and is now a part of the World Surf League World Tour.
Visit over the Easter long weekend and you can have the thrill of seeing the world's best surfers battle it out for the iconic Bells Trophy.
Fun Fact: The original creator of the bell-shaped trophy stipulated that you had to "win it to ring it". To this day only the people who have won the Rip Curl Pro have ever rung the bell.
Rip Curl Pro

Jarosite Road

Bells Beach Great Ocean Road

Easter Long Weekend
8) Sample A Drop At Torquay Wineries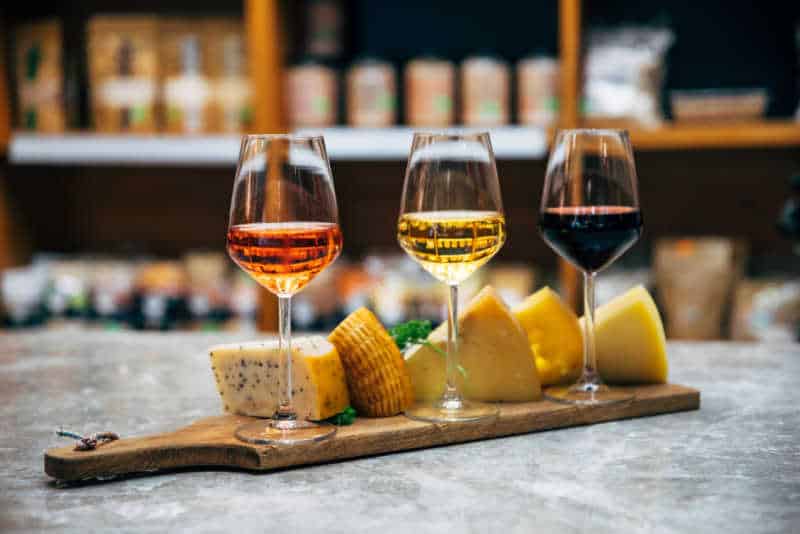 Beyond the beaches and surf, you'll find a range of fabulous Torquay wineries producing delightful cool-climate wines.
There's nothing better when you visit a region than being able to taste local wines at cellar doors overlooking lush vineyards.
Most of the wineries Torquay has are family-owned businesses offering cellar doors with food and snacks and of course amazing drops!
Just perfect for a relaxing afternoon.
Wineries near Torquay:

Bellbrae Estate Winery

520 Great Ocean Road, Bellbrae 3228. Phone: (03) 5264 8480

Cellar Door Wednesday – Sunday

Wolsley Wines

1790 Hendy Main Road, Paraparap 3240. Phone: 0412 990 638

Cellar Door Wednesday – Sunday

Mt. Duneed Esate

65 Pettavel Road, Waurn Ponds 3216. Phone:(03) 5266 12448

Lunch & Wine Tasting Tuesday – Sunday
9) Kick Back At A Torquay Brewery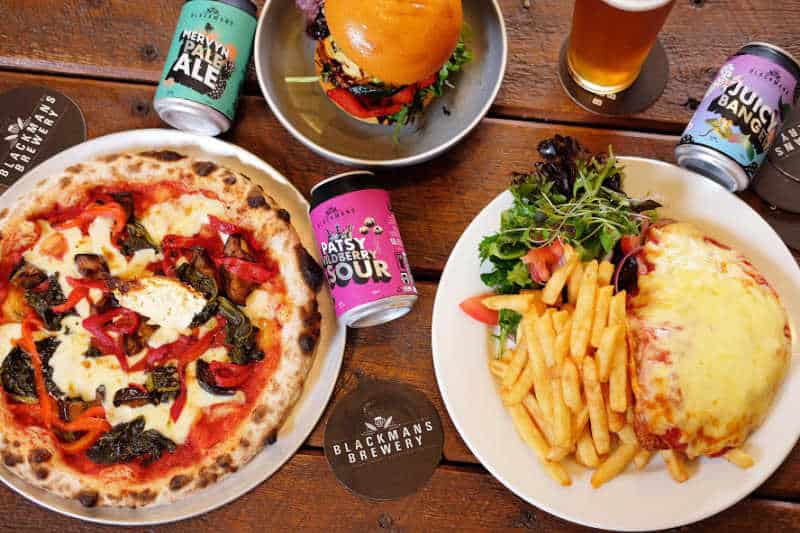 If you prefer a frothy bevvy then you'll love Blackman's Brewery Torquay.
Considered to be one of Victoria's best microbreweries (they have awards to prove it), Blackman's Torquay create craft beer with the simple philosophy of "loving good beer".
As well as having a core range of staples covering a variety of flavours and styles Blackman's also brew specialty and seasonal beers.
Stop by for a tasting paddle and some pub grub by the roaring fire or relax outside in the super cool beer garden.
Beer buffs can take a brewery tour on Thursdays and Saturdays. It's best to call ahead.
Blackman's Brewery Torquay

26 Bell Street Torquay 3228

Ph: 5261 5310

6 Days from 12 noon till late

Closed Tuesdays
10) Dance Till You Drop At The Nightjar Festival
There's no better way to spend a balmy summer evening than at the Nightjar Festival Torquay.
Nightjar Torquay (named after a local bird) began in 2010 as a market for local artisans to showcase their wares and has grown to attract thousands of visitors every year.
Also known as the Nightjar Market Torquay, this Torquay night market is a wonderland of music, roving performers, arts and crafts, and mouthwatering delights. It's also a great place to try some of the regions artisanal beer and wine.
So leave your worries at the gate, shake out your picnic rug, and kick back with a local beer, a tasty treat, and binge on the cool festival vibes.
Nightjar Festival Torquay

Torquay Common, Surf Beach Drive

From 4 pm every Thursday in January

Adults: $10

Kids 13 -17 years: $5

Kids 12 years and under are free

Nightjar Geelong is held every Friday in February
11) Hunt For Treasures At A Torquay Market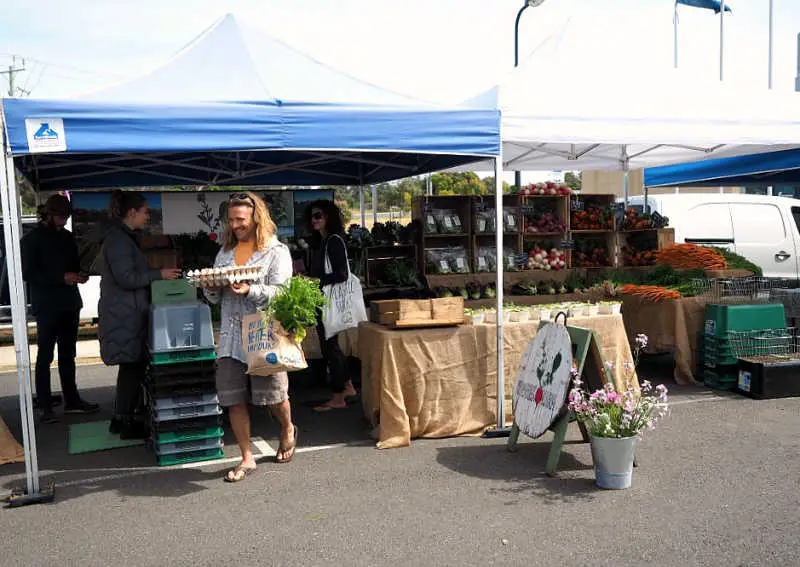 There's something magical about exploring local markets in search of unique treasure. They're great places to meet locals, eat fab food, and find that special piece you've been looking for.
The Torquay markets are friendly places with relaxed coastal vibes, fresh local produce, music delicious food, and local artisanal products.
Stock up on freshly baked bread, cheese and salami, olive oil, honey, preserves, and fresh fruit and veggies at the Torquay Farmers' Market.
Or head to the Torquay Cowrie Market (Torquay Sunday Market), one of the biggest art and craft markets in the area for live music and that perfect gift.
 Tip: Torquay markets are plastic bag free so BYO bags. 
Markets Torquay:

Farmers Market Torquay

Surf Coast Shire Offices Car Park

1 Merrijig Dve Torquay 3228

Saturday 8.30 am – 1.00 pm

Cowrie Market Torquay

The Esplanade

Torquay Victoria 3228

3rd Sunday of the month September – April
12) Snag A Bargain At The Torquay Outlets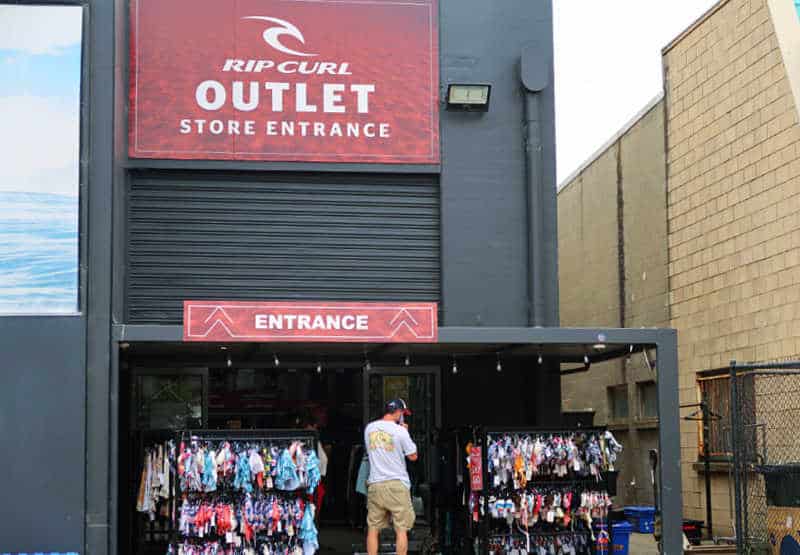 Fancy a bit of retail therapy on your Surf Coast getaway?
Torquay is THE place to stock up on your favourite surf brands with Torquay factory outlets and modern Torquay shops to browse.
Torquay shopping is a pleasure at Surf City Plaza where you'll find the latest surf fashions from big-name brands like Rip Curl, Quicksilver, Billabong, Oakley, and Ghanda just to name a few.
One of the best things about shopping Torquay is the Torquay surf outlets.
Tucked away in Baines Crescent and the surrounding streets these seconds outlets offer some serious discounts and are particularly good for grabbing a deal on a new wetsuit.
Stop by any day of the week and snag yourself a bargain.
Fun Fact: The surf brands Rip Curl and Quicksilver were founded in Torquay in 1969. Both companies still retain their headquarters in Torquay.
Surf Outlets Torquay

Baines Crescent, Torquay 3228

9.00 am – 5.30 pm

7 Days A Week
13) Go Trail Riding With Spring Creek Horse Rides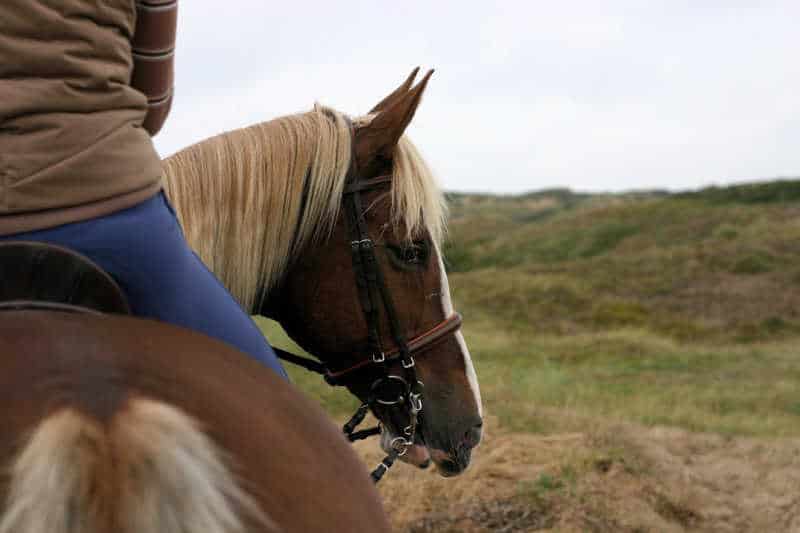 One of the best things to do near Torquay is to go horseback riding.
Spring Creek Horse Rides offers a variety of trail rides ranging from short 1-2 hour rides to magnificent all-day horse riding tours.
So no matter what your time frame or experience is there is you'll find a ride to suit you.
All riders get to experience the spectacular hinterland of Great Otway National Park, and with a bit of luck encounter some Australian wildlife along the way.
Trail rides are suitable for children as young as 7 years. All riders are paired with a horse that matches their ability to ensure a safe, comfortable, and enjoyable horse riding experience.
Spring Creek Horse Rides

245 Portreath Road

Bellbrae 3228

Phone: 0423 456 922

Horse riding Torquay:

7 Days By Appointment
14) Pick Your Own Strawberries!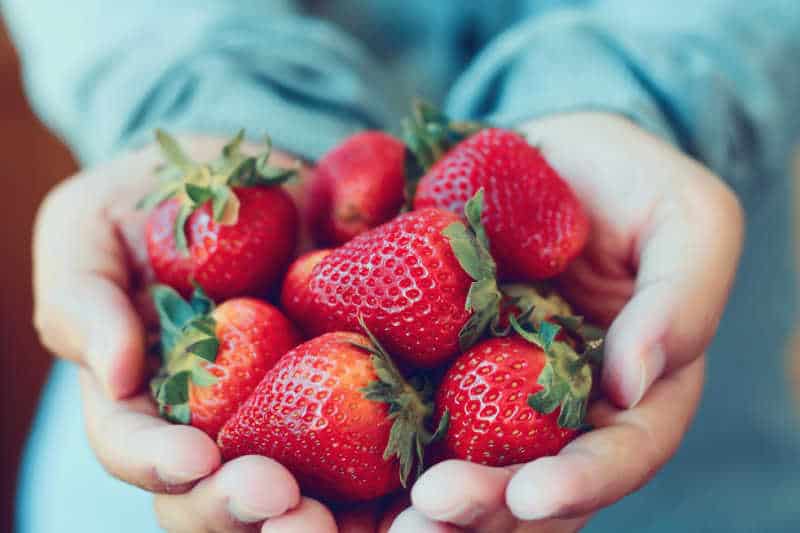 Fill your punnet with the biggest juiciest strawberries you can find at Surf Coast Strawberry Fields.
There's something oh-so-satisfying about picking your own farm-fresh fruit. The strawberries taste sweeter too!
It's fun for the whole family and kids get to see tractors, farm life, and learn about where their food comes from.
Once you've picked your fill, relax with an ice-cream and enjoy the fresh country atmosphere.
A coffee van is on-site and strawberry jam, preserves, and honey are available for purchase.
It's best to check Strawberry Fields' Facebook page before you go for updates on closure due to bad weather or not enough ripe fruit.
Surf Coast Strawberry Fields

2 McCanns Road

Mount Duneed 3217

Picking season October/November – April

9.30 am – 5 pm 7 Days
15) Explore The Great Ocean Road Australia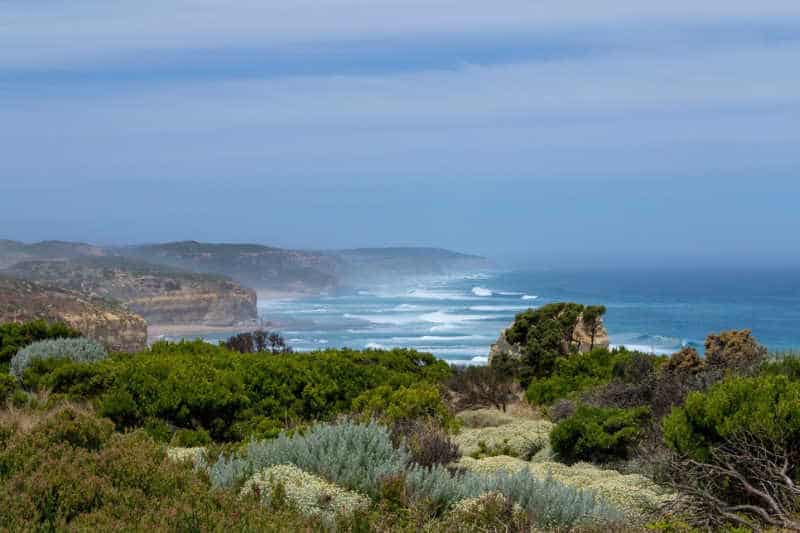 Located at the start of the Great Ocean Road, Torquay is surrounded by both natural and human-made attractions.
Jump in your car for an unforgettable day of exploring. Full of bends and epic views the Great Ocean Road is one of the world's best drives.
Along the way, you can indulge your sweet tooth at the Great Ocean Road Chocolaterie, stretch your legs on waterfall walks, and snap a selfie at the Great Ocean Road Memorial Arch (Great Ocean Road sign).
Tip: The views between Lorne and Apollo Bay are phenomenal.
16) Indulge In Some Pampering At Endota Spa Torquay
After all that sightseeing take some time out for a relaxing treatment at Endota Day Spa Torquay.
Inspired by its natural environment this calm haven offers a variety of massages including relaxation and soothing stone massage, body wraps, and a full list of beauty therapies.
A few hours here will replenish your mind, body, and soul, and you'll leave with renewed energy to face the world.
Tip: Their pedicures are amazing!
17) Have A Hit At A Torquay Golf Club

Love a hit of Golf?
Then bring your clubs and play a round at one of the terrific golf clubs in Torquay.
Torquay has some of the best golf courses in the region offering coastal views and immaculate greens.
The Sands Torquay Golf Course was designed by Australian pro golfer Stuart Appleby and is a superb 18-hole links-style golf course.
While the RACV Torquay Golf Club features wide fairways, manicured greens, and fescue roughs.
No matter which one of these Torquay golf clubs you choose to play at, you're guaranteed to have an enjoyable round – whatever you score!
Map Of Torquay Victoria
Find all the places to go in Torquay and things to do Torquay area on the map below.
Torquay Victoria Accommodation
When it comes to places to stay in Torquay there is a great range of accommodation to choose from.
No matter what your budget, your holiday style, or who you are travelling with, you'll easily find a great place to stay.
Below, we've listed a few different places to consider including a budget, mid-range, and luxury option.
Located on the shores of Zeally Bay Beach, the Wyndham Torquay Resort is a fabulous luxury option.
Most of the stylish guest rooms and spacious apartments have either a balcony or patio with scenic garden, pool, or ocean views.
All accommodation options feature free Wifi, flatscreen TVs, air-conditioning, a fridge, and tea and coffee making facilities.
Onsite facilities include an indoor lap pool as well as a beautiful lagoon-style outdoor pool, a fitness centre and tennis court, and for kids there's a children's game area.
This Torquay luxury resort is known for its great service and excellent location with easy access to the beach.
Click here for the latest prices.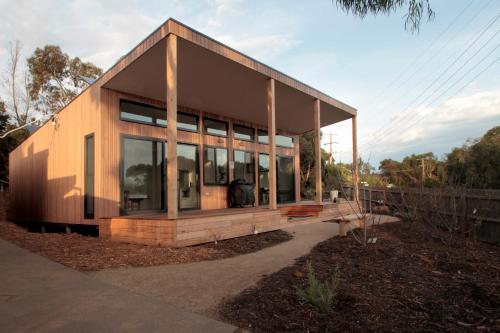 If you're looking for a place to kick back, relax, and replenish your energy stores then Desa Retreat Ecovillas is a great choice.
The retreat is tucked away in a quiet area yet it's within walking distance of the beach, cafes, take away food, and the local pub.
There are two villas each with a kitchenette, ensuite bathroom with a luxurious double shower, and a sunny deck.
Guests can enjoy personal yoga sessions, home-cooked evening meals and hot breakfasts in their villas.
There's also a nearby clifftop walking trail, a private garden and fire pit, and a hot outdoor shower. Great after a day at the beach!
Click here for the latest prices. 
The Tropicana Motel has great value for money rooms with microwave ovens, toasters, fridges, reverse cycle air-conditioning, tea and coffee making facilities, and flat-screen TVs.
Guests can choose from a variety of rooms including double suites, family units, and self-contained spa rooms.
Complimentary Wifi and parking is available, and there's an outdoor pool with attached spa, a recreational room, and a barbecue area.
This is a fantastic choice if you're looking for budget accommodation in Torquay.
Click here for the latest prices.
To see our full guide to the best places to stay in Torquay click here.
Final Word
I hope that this Torquay tourist guide has given you plenty of inspiration and answered the question of what to do in Torquay.
Whether you visit from Melbourne or Geelong on a day trip or stay for a few days you can see that there are plenty of attractions in Torquay to keep you busy.
There really is something for everyone.
You can read all our guides to the Surf Coast by clicking here or find the best places to eat in Torquay here.