Love to play a round of golf? Looking for the best Geelong golf courses?
Then you're in luck! We've created this complete list of Geelong golf clubs to help you find the best course for you, so you can enjoy a great round of golf.
Golf is a great way to relax both your mind and body (well sometimes!). And with the abundance of golf courses in Geelong, you should definitely bring your clubs when you visit the region.
While the best courses are found down the coast you can still have an enjoyable game within the Geelong city limits.
In this article, we list all the top golf clubs in Geelong and the Surf Coast, for added convenience we've also included a map with each course's location.
So grab your clubs and head to one of these outstanding Geelong Golf Clubs.
Geelong Golf Clubs: 18 Holes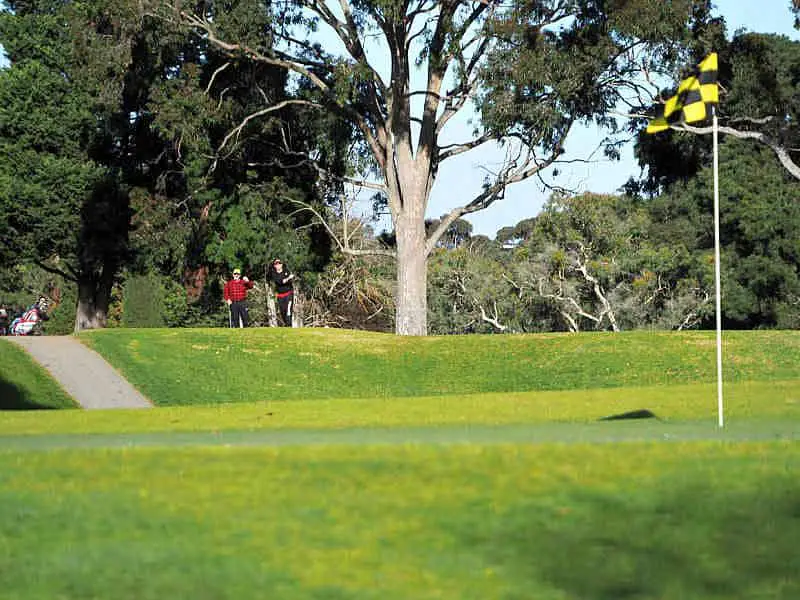 1) Queens Park Golf Club
Queens Park Golf Course Geelong is a short 18-hole, par 66 public golf course.
It's located in a pretty valley that's bordered by the Barwon River and a public walking track. This limits the space available for golf but even though it's short the course can still be quite challenging.
It's suitable for both novices and experienced players, and it's particularly good for those golfers who don't have a big long game.
This is a popular course that's in good condition all year round. Keep in mind that it can be really busy with long waiting times at weekends and on public holidays.
Queens Park Geelong, Golf Course offers a full-length practice fairway, chipping and putting greens, a fully serviced pro shop, club hire, a bar, and a bistro.
Queens Park Golf Club Geelong

Green Fees: $28.00

150 Queens Park Road

Highton 3216

Phone: (03) 5221 3592
2) Barwon Valley Golf Club
Barwon Valley Golf Course is a lovely 18-hole golf course surrounded by wetlands and an abundance of birdlife.
It's conveniently located just 3 kilometres from the city centre making it a good option for those who do not want to travel far.
The greens are well maintained and many of the fairways are Santa Anna couch. This is an enjoyable course to play with enough doglegs and water hazards to keep your game interesting.
Barwon Valley is one of the better public golf courses Geelong has, and it's suitable for both high and low handicap players. There is a 16 bay driving range with 8 undercover bays and a separate grass tee-off area.
Barwon Valley Golf Course

Green Fees: $27.00

61 Barwon Heads Road

Belmont 3216

Phone: (03) 5243 5443
3) Lara Golf Club
Formerly known as Elcho Park Golf Club, the Lara Golf Course is known for its relaxed and friendly atmosphere.
The course winds its way through beautiful old gum trees, and with its bird and wildlife, it's perfect for a social game of country golf.
Situated in a rural area 15 minutes from Geelong the 18-hole, Par 71 public course has wide fairways, dogleg holes, and strategically placed water hazards.
The club's function room has a lovely new external deck that's great for relaxing after your game.
Lara Golf Club

Green Fees: $27.00

125 Elcho Road

Lara 3212

Phone: (03) 5282 2955
Golf Clubs Geelong: 9 Holes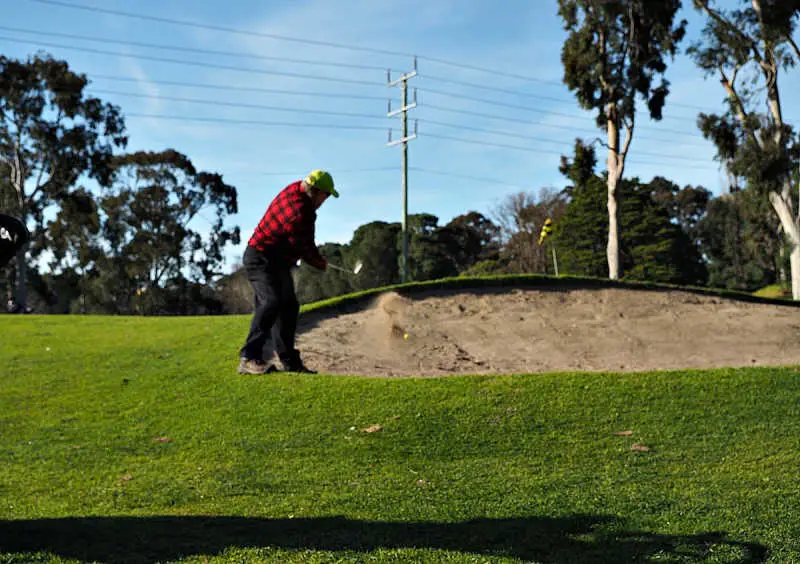 Don't have 5 hours to play a round of golf? Then Geelong's 9-hole golf courses are just what you need.
These courses have shorter playing times so you can grab a sneaky game in between your Geelong sightseeing.
4) Geelong Golf Club
The Geelong Golf Course is perfect for a quick game of golf with a round taking just 90 minutes.
The Graham Papworth designed course is immaculately kept with Santa Ana Couch fairways and bentgrass greens. There are four par 3s, four par 4s, one par 5, and plenty of challenging bunkers.
Social golfers are well taken care of with a fleet of carts, an extensive practice area, a pro shop, and a kiosk and beer garden.
Geelong Golf Club

Green Fees: 9 holes $20.00, 18 holes $30.00

3-43 Ballarat Road

North Geelong 3215

Phone: (03) 4210 1010
5) East Geelong Golf Club
East Geelong Golf course is a great little course hidden away in Eastern Park. Situated above Eastern Beach and offering sweeping views of the bay, this is a terrific option for visitors who are travelling with non-golfers as they can enjoy the Waterfront while you have a hit nearby.
The par 70 course is well treed with lush couch fairways and fast undulating greens. An unusual aspect of this course is that on 2 holes you hit the ball over a public access road. It's not a busy road however, and it only gets the occasional traffic.
The club's golf shop is staffed 7 days a week and it has everything a golfer needs. Other facilities include a practice area and nets as well as a putting green.
Tip: While you're here be sure to check out the bats nesting in the trees opposite the car park.
East Geelong Golf Club

Green Fees: $20.00 unlimited

Eastern Park Circuit

Geelong 3220

Ph: (03) 5229 3634
Golf Courses Geelong: Par 3
6) Balyang Par 3 Golf Course
Balyang Par 3 Golf Club is another excellent option for a quick round of golf taking just over an hour to play.
The 18 hole course sits beside Balyang Sanctuary and the Barwon River and its natural setting has a lovely relaxed atmosphere.
The smaller course is ideal for beginner players and it's a terrific introduction to golf for young kids. For the seasoned golfer, it still offers challenges (watch out for the last 2 holes), and the chance to practice their short game.
The only clubs needed at this value-for-money course are a pitching wedge and putter. Clubs are available for hire.
Balyang Par 3 Golf Course

Green Fees: Adult $15.00, Family $62.00

50 Marnock Road

Newtown 3220

Phone: (03) 5222 3336
Golf Courses Geelong Area: The Surf Coast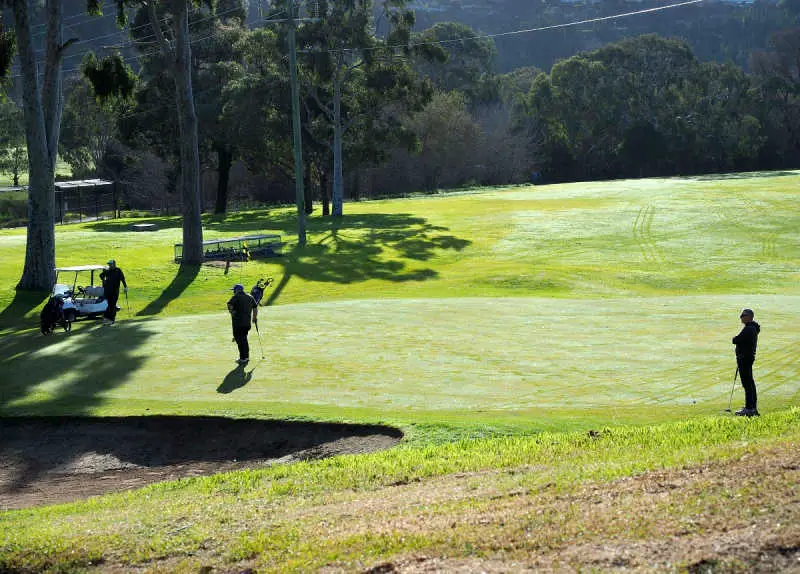 7) The Sands Torquay
Designed by Australian pro golfer Stuart Appleby, Peppers The Sands Torquay golf course is a superb 18-hole links style golf course.
It sits amongst undulating land and the beautiful sand dunes of the Great Ocean Road's Surf Coast. The immaculate course offers 5 tee positions on each hole and over 100 strategically positioned bunkers.
Part of Peppers The Sands Resort Torquay, golfers can enjoy an extensive range of facilities including a driving range, chipping and putting greens, a golf shop, a restaurant, and a bar.
The Sands Torquay Golf Club

Green Fees: Weekdays $60.00, Weekends $70.00

2 Sands Boulevarde

Torquay 3228

Phone: (03) 5264 3333
8) RACV Torquay Golf Club
Perched between Torquay and Jan Juc, Torquay Golf Course overlooks the stunning Victorian coastline.
The natural links style course was redeveloped by the design team Ogilvy Clayton. It features wide-open fairways, manicured greens, and fescue roughs.
The greens of this par 71 course are a good speed and the carefully positioned bunkers take the difficulty level up a notch. As does the wind when it blows in off the wild Southern Ocean!
There are practice greens, and practice bunkers as well as nets to hone your skills.
Torquay Golf Club Victoria is managed by the RACV and offers excellent accommodation at this Torquay golf resort.
To find out more about the RACV Golf Torquay Resort click here.
RACV Golf Club Torquay

Green Fees: Peak $80.00, Off Peak $70.00

1 Great Ocean Road

Torquay 3228

Phone: (03) 5261 1677
9) Anglesea Golf Club
Anglesea Golf Course is an excellent par 73 golf course located in the magnificent hinterland of the Great Ocean Road.
The Vern Morcom designed course is considered one of regional Victoria's premier courses. It offers a challenging layout with 42 bunkers and undulating couch fairways.
This is one of the best Great Ocean Road courses with a fabulous clubhouse overlooking the 18th fairway, 2 practice putting greens, 3 practice fairways, and a 6 bay driving range.
However, as good as it is, the club is more famous for its resident Eastern Grey Kangaroos than it is for its golf course. The fairways and nearby bushland are home to hundreds of kangaroos who come out to graze each day.
Here you can have the uniquely Australian experience of playing golf surrounded by kangaroos who go about their day unperturbed.
The phenomenon has captured the imagination of overseas visitors and daily tours have been set up to accommodate them.
Anglesea Golf Club also offers an 18-hole mini-golf course that's fun for the whole family.
Anglesea Golf Club

Green Fees: $55.00

Golf Links Road

Anglesea 3230

Phone: (03) 5263 1582

Anglesea Golf Club Kangaroos: $12.50
Geelong Golf Courses Map
Looking for more things to do in Geelong? You can find all our Geelong guides by clicking here.
Related Posts: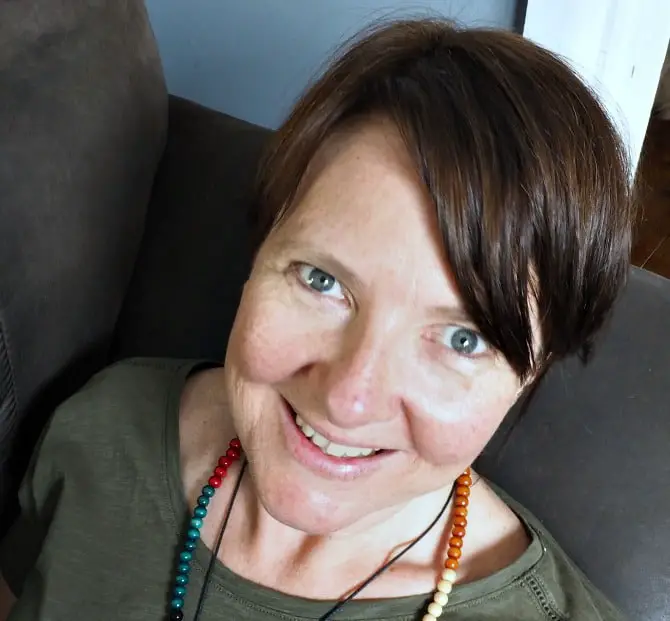 By Audrey Chalmers
Audrey is the principal blogger behind See Geelong. Book Lover | Breakfast Nut | Geelong Gal | She's Usually Craving Coffee.