The Geelong wine region is made up of the Bellarine Peninsula, Moorabool Valley, and the nearby rugged Surf Coast.
The region is home to many boutique vineyards that are best experienced on one of the fantastic Geelong winery tours.
Creating world-class cool-climate wines, Geelong wineries are some of the best wineries in Victoria.
Ranging from large to small, most of the wineries near Geelong are family-owned while others are run by talented up-and-coming winemakers.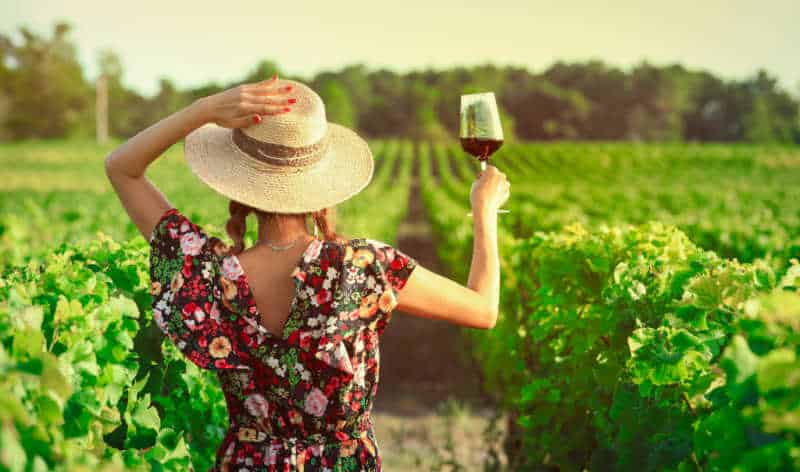 This article may contain compensated links. For more information read our disclaimer here.
If you're looking for the best wineries near Melbourne you won't be disappointed with the wineries Geelong has on offer.
Less well-known than other Australian wine regions, Geelong vineyards are quickly developing a reputation for creating some of the best Australian wines.
From its intimate and quirky labels to its big-name brands each Geelong winery produces high-quality hand-crafted wines.
The trouble is, there are so many wineries around Geelong it's impossible to see them all in one day.
So, to get the most out of the region we recommend hopping on one of the guided winery tours Geelong offers.
That way you can have a relaxing and memorable experience and enjoy the best wineries Geelong region has.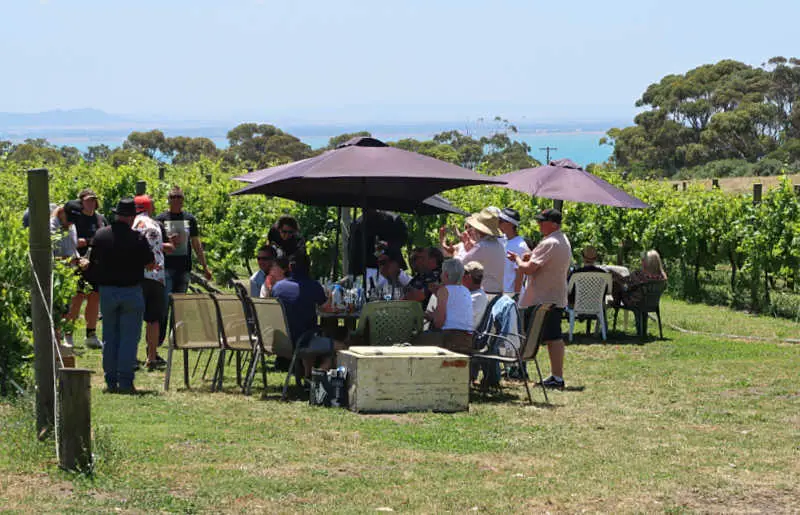 The benefit of a Geelong wine tour is that all the hard work has been done for you with a tried and tested plan to give you the best experience possible.
An added bonus is that with a driver and wine tour bus, you won't have to worry about how you'll get there and back.
And with no need for a designated driver, everyone gets to enjoy the wine tasting!
No matter whether you want to try the best Geelong wines, Geelong wineries restaurants, Bellarine wineries, or the best wineries Geelong has, there's a Geelong winery tour for you.
Below you'll find our list of the best wine tours in Geelong, we've also included a brewery tour as added interest.
For your convenience, we've included a Geelong winery map as well as tips for getting the most from your wine tasting Geelong day trip amongst the vines.
For a full list of Geelong tours including Geelong wine tours click here.
Geelong Winery Tours
If you're looking for the best winery tour Geelong has or the top Bellarine wine tours then you can't go wrong with one of these excellent Geelong wine tours.
These fun day tour wineries trips are ideal for both expert and "not-so-expert" wine lovers alike.
The tours offer a good selection of wineries and are led by lively guides keen to share their passion for wine.
You'll be taken to beautiful wineries with sweeping water views, boutique wine shops, and classy cafes.
Geelong Wineries
You'll have heaps of fun on this unique Geelong tour visiting Bellarine Peninsula wineries as well as those of the Moorabool Valley.
Typical Wineries Include :
Del Rios Of Mount Anakie
Moorabool Ridge Winery
Clyde Park Vineyard & Bistro
Lethbridge Wines
Leura Park
Scotchman's Hill
Bennetts On Bellarine
Basils Farm
Inclusions : 
A Geelong winery lunch
Wine tastings and a glass of wine at lunch.
Snacks (Complimentary Platter)
Bottled Water
Pick-Up available from Melbourne, Geelong, Ballarat, and surrounding areas
Duration 7-8 hours
Click here for more information.
Bellarine Peninsula Wineries
Experience the sights and tastes of the beautiful Bellarine on one of the best Bellarine winery tours.
Start the day with a breath of fresh sea air at the spectacular Geelong Waterfront. Then take in the breathtaking scenery as you wander down country lanes and discover the region's best food, wine, and local produce.
Typical Wineries Include :
Scotchmans Hill Winery And Cellar Door
Queenscliff Brewhouse
Flying Brick Cider
Inclusions : 
Entrance to all venues
Lunch
Alcoholic Beverages – Tastings
Pick Up: Mail Exchange Hotel, 688 Bourke Street, Melbourne.
Duration: 9 hours
Click here for more information.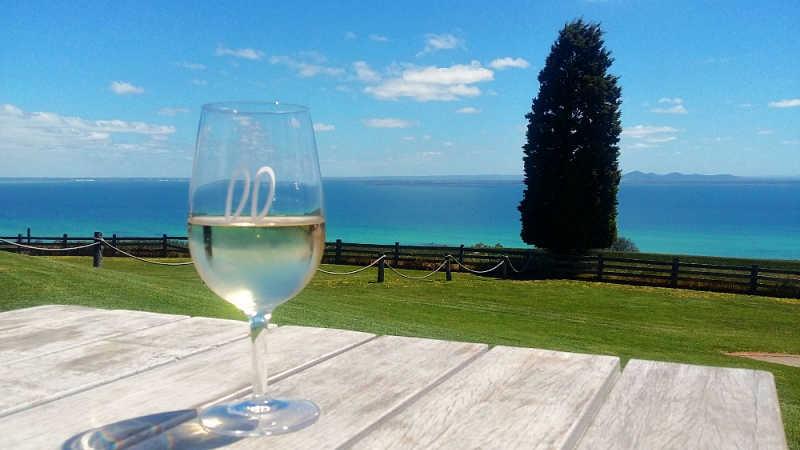 This value-for-money Bellarine Peninsula winery tour offers small group tours using local guides. You'll visit some of the finest Peninsula wineries and enjoy a delicious morning tea and two-course lunch.
This is a highly personalised small group tour that makes every effort to cater to special requests. If you'd like to visit a particular winery let them know in advance and they'll make every effort to include it in the tour.
Typical Wineries Include :
Bellarine Estate
Scotchman's Hill
Oakdene Vineyards
Shadowfax Winery
Terindah Estate
Jack Rabbit Winery
McGlashan's Wallington Estate
Basil's Farm
Inclusions : 
Morning tea at a scenic location
Two-course lunch with a glass of wine
 Coffee and tea
Tastings
Pick up and drop off
Pick Up: From your hotel in the Melbourne CBD or St Paul's Cathedral
Duration: 8 hours
Click here for more information.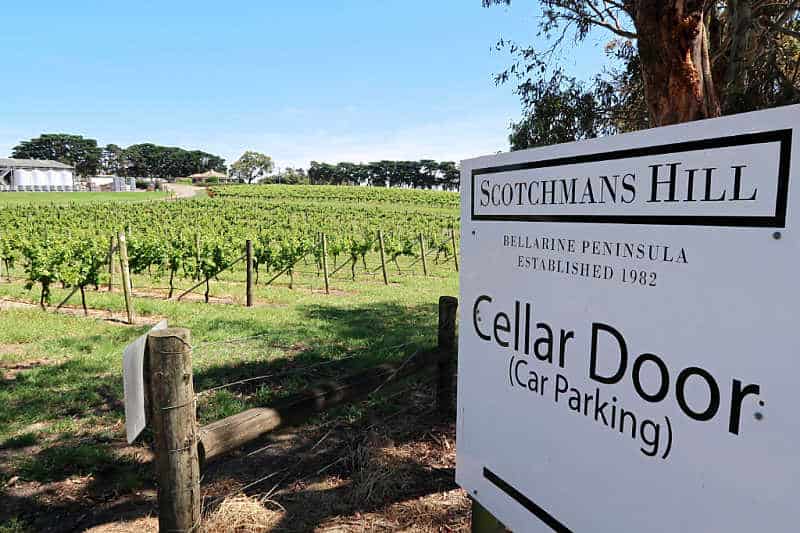 Ditch the tour bus and hop on a bike for a winery tour with a difference!
This guided Bellarine winery cycle tour takes you on an enjoyable ride along the Bellarine Rail Trail, passing farms, vineyards, and local produce stores.
What better way to work up a thirst?
After the ride, enjoy lunch with views over the You Yangs and wine tasting at one or two local vineyards.
Note: The day can be tailored to your ability and preferences.
Typical Wineries :
Banks Road Vineyard
Jack Rabbit Vineyard
Pass By Queenscliff Harbour
Inclusions :
Use of a bicycle
Wine Tasting
Lunch
Snacks
Bottled Water
Coffee and Tea
Depart: Queenscliff Station (Bellarine Railway)
Pick Up: Upon request or meet at the departure point
Duration: 6 hours
Click here for more information.
Geelong Brewery Tours
Geelong Breweries
If you're interested in the wine tours Geelong has then you might enjoy taste testing the craft beer Geelong is famous for.
Breweries, cideries, and distilleries are popping up all over the place in the Geelong area. And with the current popularity of designer beer, we thought we would include this Geelong brewery tour.
See how the development of craft beer in Geelong has influenced the region's food and beverage scene while enjoying some of the tastiest Geelong beer.
This tour has carefully selected five of the best breweries on the Surf Coast that best showcase the region's craft beer.
Experience an all-inclusive full-day tour led by a craft beer expert, and enjoy locally produced award-winning beer in a relaxed and friendly atmosphere.
You'll have the opportunity to try four or five unique beers at each brewery as well as a beer matched meal at the halfway point.
Typical Breweries Include : 
Blackman's Brewery
Mount Duneed Estate – Yes it's a winery but it does beer and cider too!
Airey's Pub And Salt Brewery
Little Creatures Brewery
Inclusions : 
Entrance to all venues
Beer tasting paddles
Lunch
Brewery tour
Pick Up: This tour travels through Geelong, Torquay, and the Great Ocean Road.
Duration: 5 hours 30 minutes
Click here for more information.
Geelong Wineries Map
This wineries in Geelong map includes the Moorabool Valley wineries as well as the Surf Coast and The Bellarine. It also shows you where the various Geelong breweries are located.
Practical Tips For Visiting Geelong Wineries
Winery tours are supposed to be fun (and they are!) but they can be a little intimidating if you've never been before. Here are some tips to make your wine tasting trip an enjoyable one.
Dress appropriately
Smart casual dress is appropriate for touring these beautiful properties. Wear dark colours to hide any spills and avoid dangling sleeves. Ladies leave the heels at home and wear a pair of comfy flats.
And a crossbody bag is a good idea to keep your hands free. If you have long hair tie it back so it doesn't get in the way when using the "spit bucket".
Be careful about tastes and scents
Coffee, mint chewing gum, and lollies will mess with your palate.
Your ability to taste is connected to your sense of smell, and strong perfumes and aftershave can overpower the wine tasting experience.
Try different things
Don't just stick to the wines you already know. Put yourself out there and try something new. Who knows, you could discover an amazing new favourite.
Don't be afraid to ask questions
A guided tour is the perfect place to ask questions and learn more about wine tasting and the winemaking process.
Take notes
After several tastings, it's easy to get confused about which wine you liked most. So take some notes and you won't forget what pleased you most.
Water Water Water
All that winetasting can sneak up on you, so drink plenty of water and stay hydrated.
Follow the right tasting technique
Wine is kept and served at the correct temperature for the ultimate taste experience. Holding your glass by the bowl will alter the temperature and thus the taste of the wine. The correct technique is to swirl the wine to aerate it by holding the stem of the glass.
Don't forget to spit
No one likes to waste wine. But if you swallow every drop you taste it won't be the wine that gets wasted, it will be you!
So grab that spit bucket and spit like a sailor.
Have fun!
Drinking wine is meant to be a fun and pleasurable experience, so don't take it too seriously.
The Geelong region offers an enjoyable and friendly cellar door experience. Which best winery Geelong tour will you choose?
Read our full guide to Bellarine Peninsula wineries here or if you're wondering what else there is to do in Geelong then click here.
Related Posts: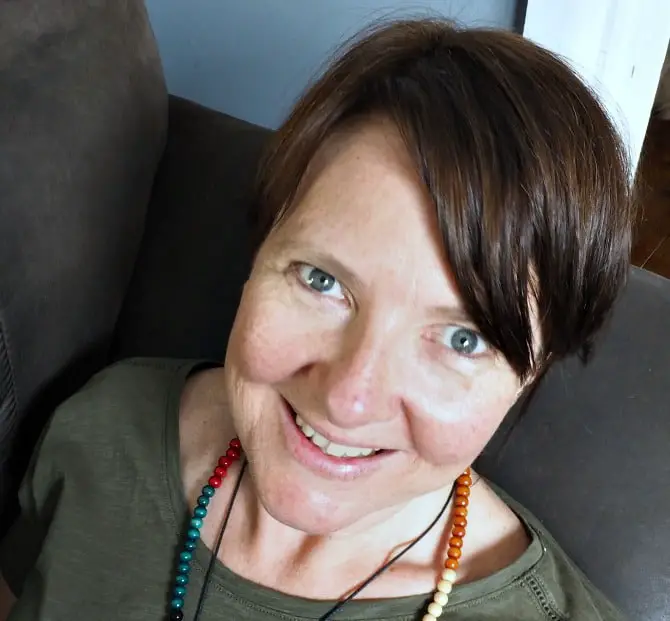 By Audrey Chalmers
Audrey is the principal blogger behind See Geelong. Book Lover | Breakfast Nut | Geelong Gal | She's Usually Craving Coffee.