If you've seen and done all the best wineries in the Geelong area, then why not pay one of the local Geelong breweries or distilleries a visit?
Perhaps you've always preferred beer to wine, making a craft brewery a far more appealing proposition than a vineyard's cellar door.
There are plenty of options in town and further afield to choose from.
Make a day of visiting a brewery in Ocean Grove, take a trip to the Flying Brick Cider House to sample something refreshingly different, or pick a gin distillery in Geelong for trying a range of cocktails.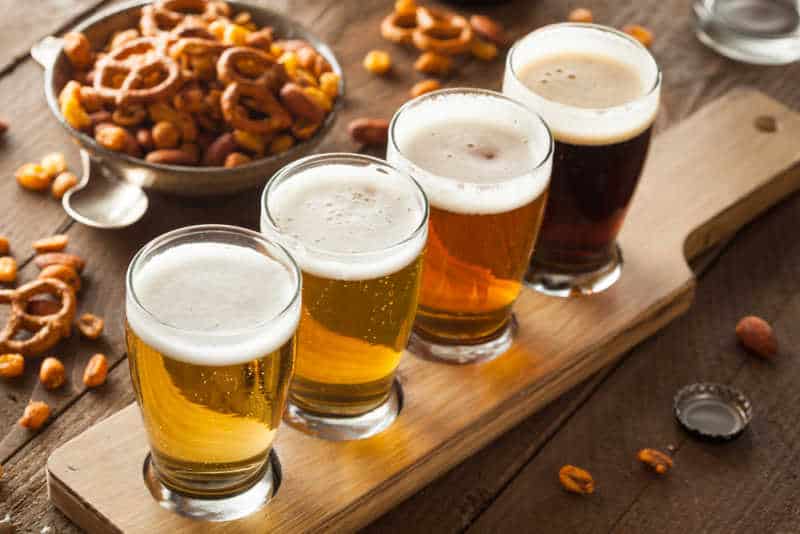 Chilled glass in hand, a sharing platter of tasty morsels, and some good friends – what could be better?
On a summer's day you can unwind on the lawn at a Bellarine distillery, while during the colder months you can explore a winter wonderland while visiting not one but two breweries on the same site in central Geelong.
Whether you prefer lager to IPA, whisky to gin or pilsner to cider, there's a Geelong brewery or distillery with your name on it.
So what are you waiting for? Grab some mates, book a table and the rest will flow naturally.
The only issue might be deciding on the designated driver if you decide to take a trip out of town.
Here are 15 of the best Geelong breweries and distilleries we recommend paying a visit to.
Best Geelong Breweries
The best breweries in Geelong include two sharing a site in the centre of town, plus options down the road in places like Torquay, Queenscliff, and Ocean Grove. You can even call into a taproom while hanging out on Little Malop Street. 
1) Little Creatures Brewery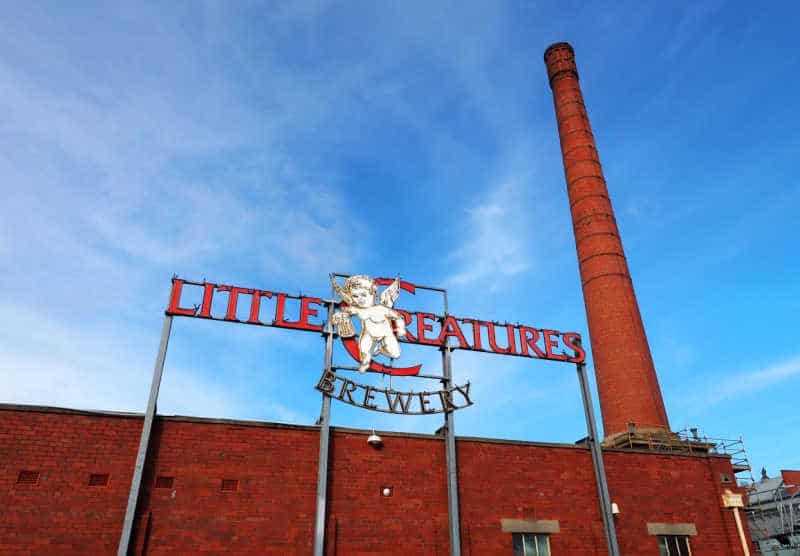 Little Creatures in Geelong is the most popular of all the craft breweries in the area.
According to those in the know, this Geelong brewery sure does create a delicious drop. Not least because of the Little Creatures pale ale that's made on-site here.
The Fremantle Little Creatures brewery was so successful that they set up a branch here in the Eastern states. This place has been created to offer a full-on brewery experience rather than just a quick visit.
Permanent fixtures include the White Rabbit Barrel Hall, a canteen, and Mystery Lane. There's more on the former below.
In July it all becomes a stunning winter wonderland, and as well as summer events there are various markets and new beer launches held throughout the year. Functions can even be booked at the Little Creatures brewery in Geelong.
As well as the legendary IPA, you can also sample Little Creatures beer in the form of a Pacific or Ale, a Hazy Lager, or even an XPA.
Rogers and Elsie, meanwhile, are named for the owners' Kombi and two of their brewers.
Little Creatures Geelong

Where: 221 Swanston St, Geelong 3220

When: Wed – Thu: 11 am – 9 pm, Fri – Sat: 11 am – 10 pm,

Sun: 11 am – 6 pm

Phone: (03) 5202 4009
2) White Rabbit Brewery & Barrel Hall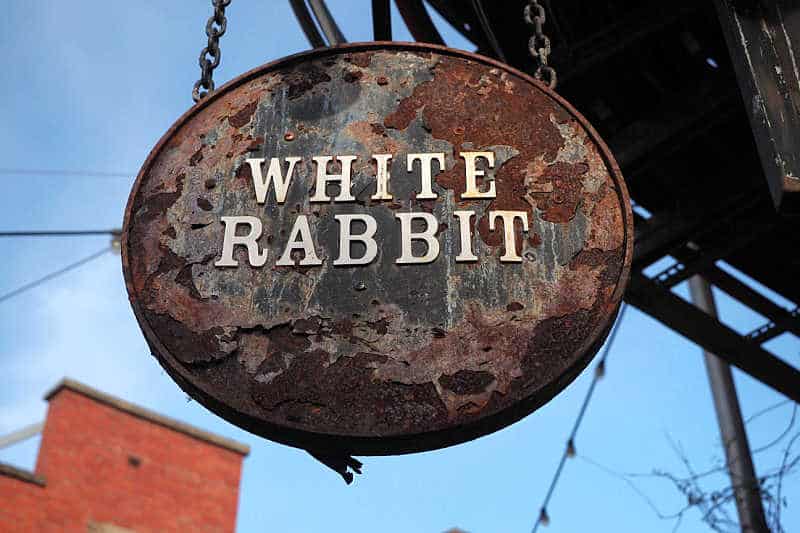 The White Rabbit Brewery and Barrel Hall can also be found at the Little Creatures site address.
However, the two breweries each offer their own beers, so you can combine two different experiences by visiting both on the same day.
The Barrel Hall is just as the name suggests – lined with barrels where beers are brewing as you speak – and sup.
Specialty beverages only available here can be bought at the bar in the Barrel Hall, and there are open fermenters so you can witness the magical process taking place.
What to expect from a White Rabbit beer? Their own brews include white and dark ales plus a sour red, and it's fun to compare these against Little Creatures' blends if you visit both together.
Unlike Little Creatures, White Rabbit brewing is Victoria born and bred. White Rabbit Geelong was first established in Healesville in the Yarra Valley.
White Rabbit Brewery

Where: 221 Swanston St, Geelong 3220

When: Fri – Sat: 12 pm – 9 pm, Sun: 12 pm – 5 pm

Phone: (03) 5202 4050
3) Blackmans Brewery Geelong
Head south from central Geelong and you'll hit Grovedale, where you can find Blackman's Brewery.
Blackman's Brewery in Geelong is one of several – there's also Blackman's Brewery Ocean Grove and Blackman's Brewery Torquay to visit if you like this one.
While Blackman's Ocean Grove has a burger bar and the Torquay branch has pizza bar offering takeaways or dining in, the brewery in Geelong has a restaurant.
You'll need to book a table, as it's a popular local haunt. Especially on Fridays when they offer brewery tours. These include a tasting paddle so you can discover which brew you like best.
A wood-fired pizza truck also pays weekly visits to Blackman's Brewery. The venue is open on Thursday and Friday evenings and also from midday on weekends.
There are plenty of interesting beers to try, using ingredients like cherry, papaya, and raspberry plus grape skins, tropical hops, and more.
Blackman's Brewery Geelong

Where: 29/8 Lewalan St, Grovedale 3216

When: Thu – Fri: 5 pm – late, Sat – Sun: 12 pm – late

Phone: (03) 5221 5262
4) Bells Beach Brewing – The Brewery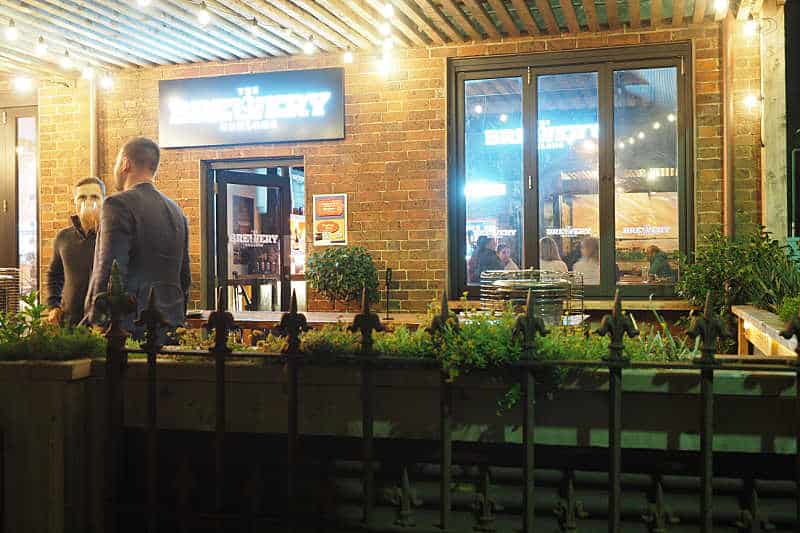 Whether it's Great Ocean Road breweries or Geelong beer you're looking for, Bell's Beach Brewing, Geelong really began as a Torquay brewery.
With free shipping to Geelong, the Bellarine, and Surf Coast, though, the company definitely caters to locals.
Bell's Brewery also has a new taproom in Geelong, so you don't even need to travel to sample their wares.
Bell's Brewing were Australian International Beer Awards medal-winners in 2022, and many of their beverages have a coastal or surfing theme. Of course!
Bell's brew options include the Hell's Bells XPA, the strong Tidal Shift with 6.6% ABV, the Jan Juc Pilsner, and Rincon Raspberry Sour.
The Bell's Beach Brewery Taproom in Geelong enjoys one of the coolest locations in town, on fashionable Little Malop Street.
The Brewery Geelong

Where: Unit 2/73b Little Malop Street, Geelong 3220

When: Wed – Thu: 4 pm – 10pm, Fri – Sat: 12 pm – 11 pm,

Sun: 12 pm – 7 pm

Phone: (03) 5223 2623
5) Valhalla Brewing & Taproom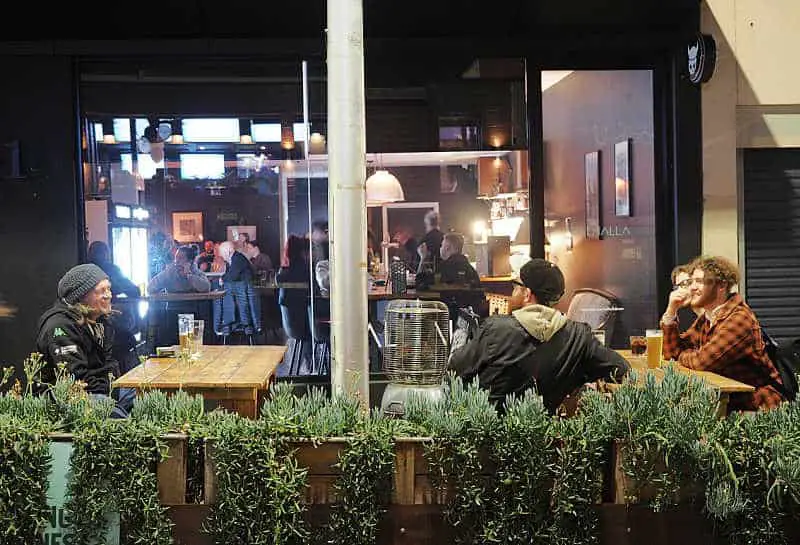 Right in the heart of town on Union Street is Valhalla Geelong.
Valhalla Brewing is certainly one of the most central breweries in Geelong and is open late on weekends so you can sup their ales while enjoying a Friday or Saturday night out.
Valhalla Brewery is one of those microbreweries that produces only limited quantities of each beer.
The range includes only freshly-made beverages that are intended for drinking soon after release, so you can really appreciate the aromas and flavours fully.
The Obsidian Black Ale is their original and most popular brew, and with a whopping 6.8% ABV it's not one for the designated driver!
Other options like the Union Street Draught are lighter, while there's no need to add a citrus wedge to their Lime Bucket beer.
This is one of the top Australian craft breweries to try when you want something a little different – or that you can sample after a stroll through town.
Valhalla Brewing

Where: 2 -14 Union St, Geelong 3220

When: Tue – Thu: 2 pm – 10 pm, Fri – Sat: 2 pm – 1 am,

Sun: 2 pm – 9 pm

Phone: 0412 997 329
6) Queenscliff Brewhouse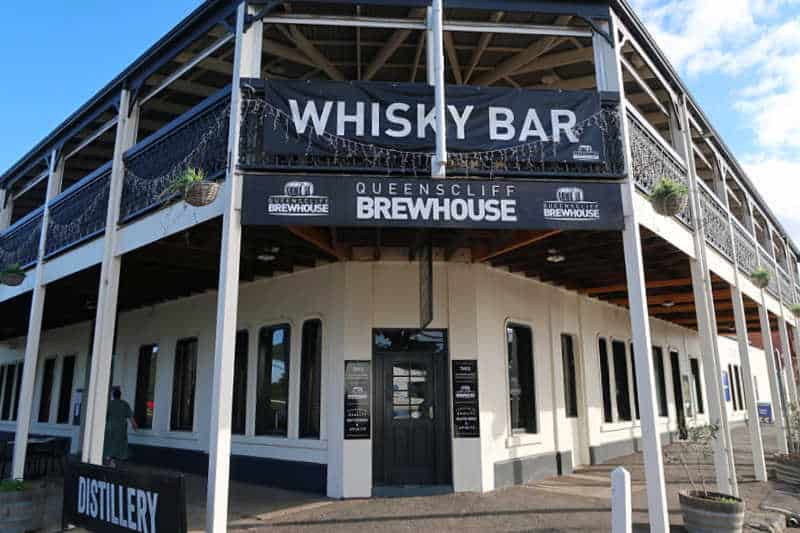 Housed in a pub dating from 1878, this is the pick of the Geelong breweries when you want a day or night out that offers it all.
There's pizzas, a pub food menu, large screens showing sport, and bay views to boot.
The Queenscliff Brewhouse even has a shop on site so you can pick up your favourite craft beers to enjoy over the weekend when firing up the barbie or when you want to carry on with the party.
The Brewhouse in Queenscliff serves craft beers from its microbrewery directly to your glass.
You can sample the beers while enjoying a meal in the restaurant, or even book a selection of experiences such as a tasting or 'Working with a Brewer' session.
Queenscliff Brewhouse

Where: 2 Gellibrand St, Queenscliff 3225

When: Everyday: 11 am – late

Phone: (03) 5258 1717
7) BrewiColo Brewing Co
Brewicolo is one of those craft beer breweries that you'll have to travel a little to visit – but only to the Bellarine Peninsula.
It's Ocean Grove's own local brewery, and like Bell's Beach Brewing many of the beverages have coastal-themed names. The name comes from one of the owners – Chilla Tuicolo.
This family-owned business was established with the aim of sharing good beer with the local community, and enjoying an experience that's all about chilling out with a top drop. Hence the palm tree logo that brings to mind laid-back seaside living.
On Sundays and selected other days there's live music on-site, and a food truck also visits so you can fill your belly with food as well as beer.
The brews, meanwhile, include an Australian pale ale, a golden lager, a bitter, and red and brown ales. Kofe even contains real coffee beans and bears a Fijian name too.
BrewiColo Ocean Grove

Where: 32 Marine Parade, Ocean Grove 3226

When: Fri: 3 pm – 10 pm, Sat: 2 pm – 10 pm, Sun 2 pm – 6 pm

Seasonal changes may apply

Phone: 0484 765 384
8) FarmDog Brewing
Based in the Wallington area, FarmDog Brewing can be found at the cellar door on McGlashan's Estate.
It's a family-run venture ideal for wine and beer lovers alike, who can visit a vineyard and a brewery all in one spot. In fact, FarmDog even distills gin on-site too.
During your visit you can hear how it all works from the distillers and brewers, munch sharing platters and pizza while you sample the drinks, and enjoy the peaceful ambiance of the farmland setting.
A visit from one of the four-legged residents is just about guaranteed, which should also put a smile on the face of any animal fans. It's ideal for those seeking dog friendly breweries too.
FarmDog Brewery

Where: 225 Swan Bay Rd, Wallington 3222

When: Thu – Sun 11 am – 5 pm, +Friday nights

Phone: 0408 206 668
9) Sou'west Brewery
If you'd like to take in a brewery on the Great Ocean Road, this brewery in Torquay is a great option.
Sou'west's head brewer was in charge at The Otways' Prickly Moses Brewery before heading things up here.
All brews are freshly handmade, with no preservatives added whatsoever. The food served on the premises is also freshly prepared.
It's an interesting site to visit, particularly for fans of surfing, as the building was once the main headquarters for the global Quiksilver brand. Now it's a light, airy space that's perfect for socialising.
There are various tipples to try here, including lager, pale ale, pilsner, and even a cider.
Sou'west Brewing

Where: 27 Baines Cres, Torquay 3228

When: Wed – Thu: 4 pm – 10 pm, Fri – Sat – Sun 12 pm – 10 pm

Phone: 1800 768 937
Read our guide to the best restaurants in Torquay here.
10) Barrabool Hills Brewery – Cockies Beer
Cockies Brewery is another of the Victoria breweries worth making a trip for, though with a South Geelong location you don't have too far to go. Its range of craft beers is also inspired by the Surf Coast.
The brewer in charge here was once a pharmacist but later turned his hand to his true love – brewing beer.
Following his dream has now resulted in an electric brewery that churns out up to 150,000 litres per year of beer by the bottle or keg.
Contrasting light and dark brews are the name of the game here – think Surf Coast Blonde or Ocean Road Pale Ale versus Cockies Black Stour or Suntanned Vanilla.
Barrabool Hills Brewery

Where: 112 Balliang St, South Geelong 3220

When: Fri: 4 pm – 7 pm, Sat: 1 pm – 5 pm

Phone: 0406 752 043
Top Distilleries In Geelong
It's not all about gin at Geelong distilleries. Other creations to try at the following top 5 venues include cider and whiskey. You can even find one of these sharing a site with a local craft brewery!
11) Anther Distillery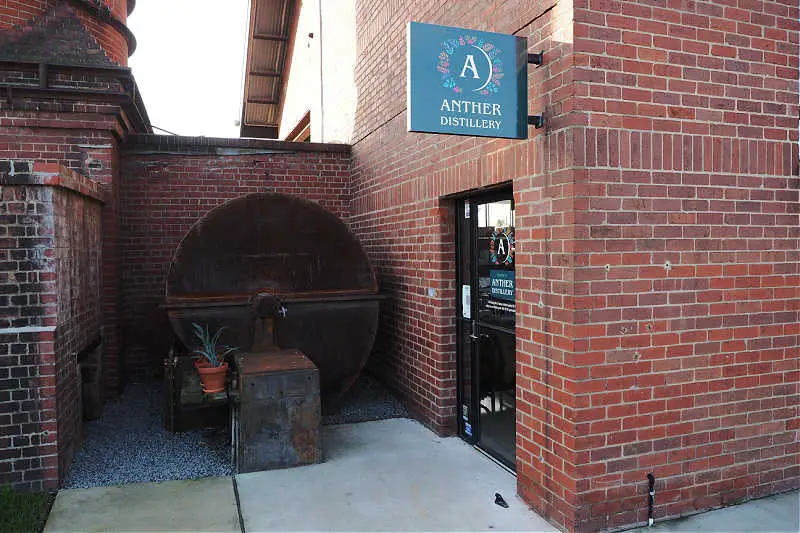 Anther Distillery is situated at North Geelong in the historical Federal Woollen Mills, and is a place where you can try a range of cocktails made from the spirits produced here.
You can of course also sample them just as they are if you prefer.
Anther gin is named after the pollen-producing part of a plant, and is a creation combining the fruits of science, natural botanicals, and clever combinations of flavour.
You can book a gin tasting session here, and this includes 3 gins carefully matched with just the right tonics and garnishes.
Cocktail tastings also allow fans of mixed concoctions to sample a tasting flight like none they've ever tried before.
Anther Distillery

Where: 33 Mackey St, North Geelong 3215

When: Tue – Fri: 12 pm – 5 pm, Sat: 12 pm – late

Seasonal changes apply

Phone: 0424 781 543
12) Bellarine Distillery – The Whiskery
The Whiskery, Bellarine Peninsula is the cellar door for this distillery. As the name suggests, here it's about the whisky – but it's also about gin.
Whichever you prefer, the delightful, tranquil setting makes for a lovely day out.
The venue was once a farm shed, but was completely torn down and rebuilt to create the relaxing space it is today.
There's a fire within for wintry days, while outdoors the garden, lawn, and decking are ideal for summer drinks.
Soft options are available for drivers, plus local wines, beers, and other spirits. A limited food menu is also served to accompany your tastings.
Bellarine Distillery

Where: 2 Scotchmans Rd, Drysdale 3222

When: Thu – Sun 11 am – 5 pm

Phone: 0468 926 282
13) Queenscliff Distillery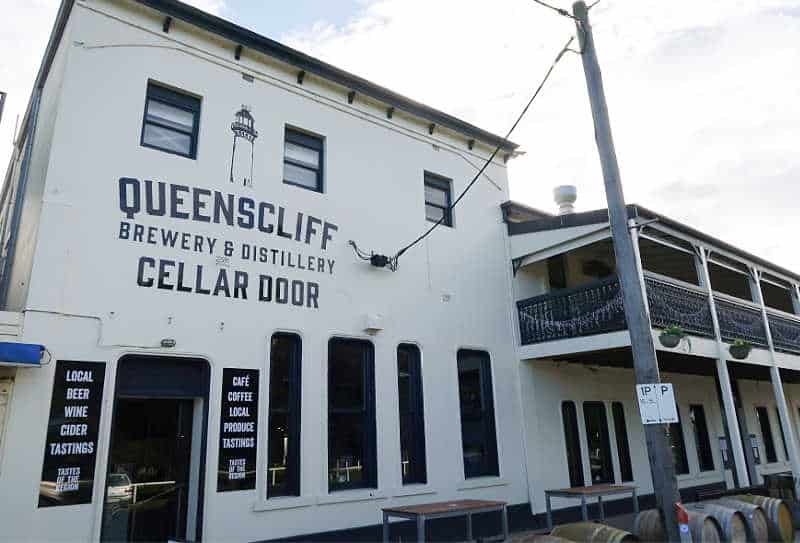 It's not only Queenscliff Brewery that can be found on Gellibrand Street, you'll also find the Queenscliff Distillery located here.
There's a cellar door for gin and sales and tastings of the small batch Queenscliff Distillery dry gin.
The distillery produces other blends too, including Citrus, Navy, Botanical, and Hibiscus gins. A Strawberry liqueur is also sold, covering all preferences on the sweet to dry spectrum.
The cellar door is right by the Queenscliff Brewhouse and operates as both a bar and a shop.
A light grazing menu is available, and you can also enjoy cocktails or book 'meet the maker' or gin-making masterclasses.
Queenscliff Distillery

Where: 2 Gellibrand St, Queenscliff 3225

When: Fri – Sun 11 am – 7 pm

Phone: (03) 5258 1717
14) Thirty Acres Distillery – Bellarine Estate
A gin made from grapes offers an intriguing twist on the usual juniper blend, and you can try it right here at the Thirty Acres Distillery.
The fruit of the vine is fermented, double-distilled, and filtered through charcoal before reaching the bottle.
This painstaking process results in a smooth, rounded gin with notes of citrus, subtle spicing, and licorice in addition to juniper.
If you want to sample this unique local spirit for yourself, you can book via the website for wine and gin tastings, with or without lunch at the restaurant.
Thirty Acres Distillery

Where: 2270 Portarlington Rd, Bellarine 3223

When: Fri – Sun: 11 am – 4 pm

Phone: (03) 5259 3310
15) Flying Brick Cider House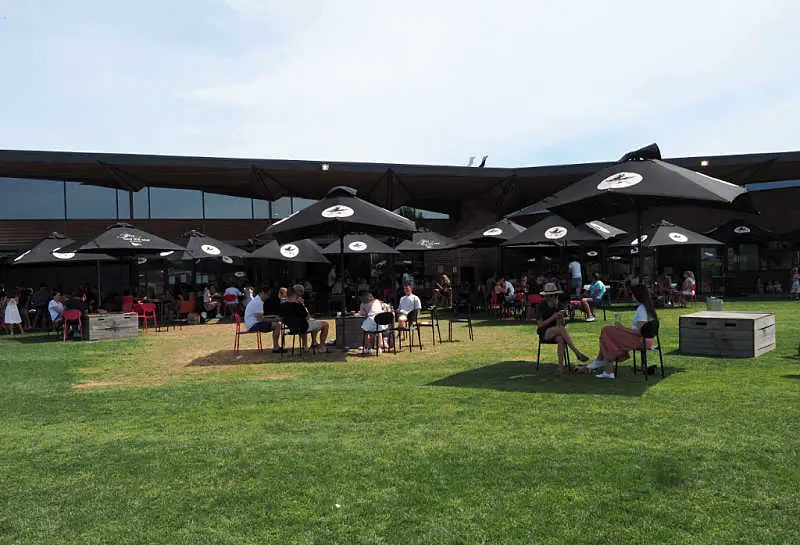 To reach the Flying Brick near Geelong you'll need to take a trip down the Bellarine Hwy towards Wallington.
The Flying Brick Cider Co doesn't use grapes, hops, or juniper, as it's local apples that go into producing this refreshing, summery cider.
As well as the cider itself, the venue offers a gastropub menu, a beer garden, and occasional live music or film screenings.
It's a bright airy space with lots of natural wood and full-length patio doors to let in plenty of natural daylight.
The original cider is a best seller, while pear, draught, and raspberry versions offer visitors something new to try.
This is a great place for a day out, offering top-notch food and drinks, friendly service, and a relaxed atmosphere.
If you have a special occasion coming up, perhaps pick up a case of the fabulous MC Cider at the shop on-site.
It's an award-winning creation that won best in class at a national Australian event and has also clinched bronze awards in both Sydney and Adelaide.
Flying Brick Cider House

Where: 1251/1269 Bellarine Hwy, Wallington 3222

When: 7 Days from 10 am

Phone: (03) 5250 6577
Geelong Victoria Breweries & Distilleries Map
Below we've included a map that shows the exact location of all the Geelong breweries and distilleries we've listed here. So you can easily find your nearest watering hole!
Geelong Breweries & Distilleries | Final Word
From an Ocean Grove brewery to a Geelong gin distillery, there are plenty of delicious drinks to share with friends in the Geelong, Surf Coast, and Bellarine areas. Or even if you feel like venturing as far as the Great Ocean Road.
Sampling new drinks makes such a lovely day out, whatever the weather. You can sip new concoctions, stock up for summer BBQs, or even get some Christmas shopping done.
At some locations, you can enjoy a gastronomic feast at the same time too.
You can find more great Geelong places to eat and drink with this Geelong pubs guide or this list of bars around Geelong.
Related Posts: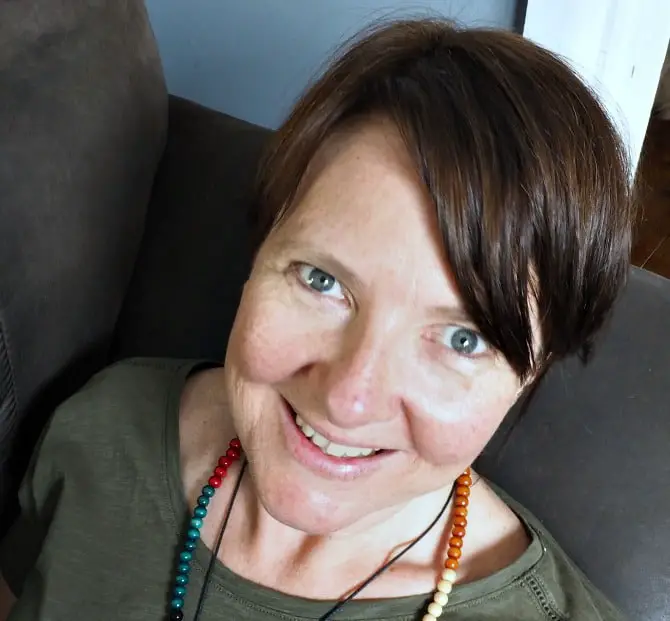 By Audrey Chalmers
Audrey is the principal blogger behind See Geelong. Book Lover | Breakfast Nut | Geelong Gal | She's Usually Craving Coffee.