Many visitors to Geelong think that all Geelong attractions are located on the waterfront.
But if you dig a little deeper you'll find Geelong art galleries filled with everything from contemporary art to ancient history and everything in-between.
For art lovers, these Geelong galleries are some of the best places to visit in Geelong.
Also, if you're travelling on a budget and looking for free things to do then the art galleries in Geelong are a good option as most of them won't cost you a cent!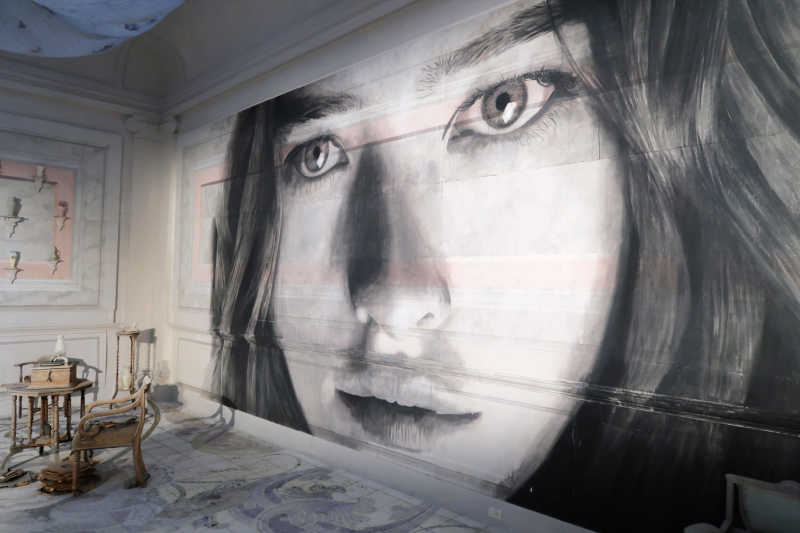 The Geelong region has a wonderfully varied collection of local art galleries to discover.
Wander through galleries filled with works depicting local landscapes that showcase Victoria's fascinating heritage.
Many galleries feature stunning artworks by local artists, while others feature sculptures, digital images, or specialty works.
In this article, we've listed the top Geelong regional art galleries including Aboriginal art galleries modern art galleries, photographic studios, and of course the best art galleries Geelong has to offer.
Be sure to check out these recommended gems and add them to your things to see in Geelong list.
We've also included a handy map that shows exactly where each gallery is located so you can easily find one that's close to you.
Let's start!
Best Geelong Art Galleries
1) Geelong Art Gallery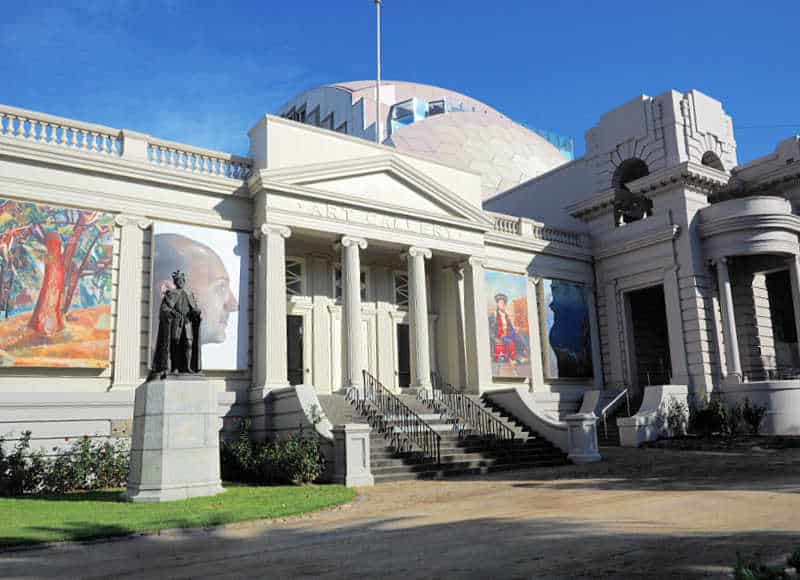 Leading the way at the top of our list is the Geelong Art Gallery.
Established in 1896, the Geelong Gallery has a long history in the town and is one of the oldest of its type in the country.
It boasts an impressive collection of over 6,000 individual pieces of art including 19th and 20th century Australian and European paintings, sculptures, pottery and porcelain, and other visual art forms such as photography.
A particular focus of the gallery is early images of the region depicting the evolution of the city and its surroundings.
Highly regarded pieces include Eugène von Guérard's View of Geelong (1856), Frederick McCubbin's A Bush Burial (1890), and Russel Drysdale's Hill End (1948).
Each year the gallery presents a vibrant program of temporary exhibitions. Two recent popular presentations have been the Archie 100 and Rone Geelong.
It also hosts a range of artist talks, tours, workshops, lectures, and family friendly activities.
The Geelong regional gallery is located in Johnstone Park however the entrance is found at the western end of Little Malop Street in the cultural precinct.
Geelong Art Gallery

55 Little Malop Street, Geelong 3220

Ph: (03) 5229 3645

Open Daily 10 a.m – 5 p.m

Free Entry

Fees may apply to Geelong Gallery exhibitions
2) Boom Gallery Geelong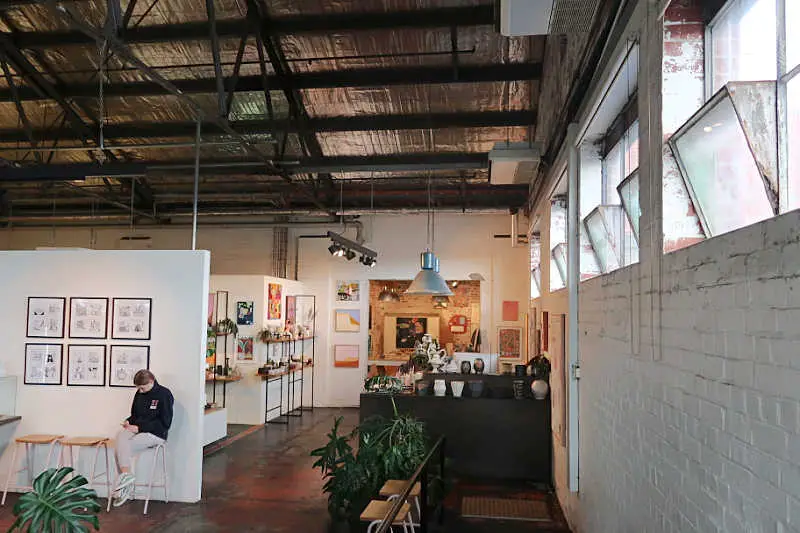 This vibrant and contemporary art gallery was established in 2011 when the owners saw a need for dedicated art spaces in Geelong.
Housed in a historic former wool mill in Newtown, the gallery has three large exhibition spaces that present monthly shows of original art by both emerging and established artists and creatives.
The carefully curated exhibitions showcase an eclectic mix of media, including paintings, drawings, photography, sculpture, and printmaking.
There is also an extensive range of handmade jewellery and ceramics from local makers.
After your visit, you can relax with a coffee in the attached cafe Brother Lawrence. This light and airy cafe specialises in sourdough bagels and tasty brunches – try the pumpkin smash.
Boom Gallery Geelong

11 Rutland Street, Newtown 3220

Phone: 0419 410 252

Mon – Sat: 9 a.m – 4 p.m

Sunday: 9 a.m – 3 p.m

Free Entry
3) Geelong Art Space
This independent gallery promotes Australian artists and textile makers, along with knitters, quiltmakers, and painters.
It's housed in a 1915 heritage building that's situated close to the Arts and Culture Precinct of Geelong CBD, just a few minutes' walk from Geelong Gallery, Geelong Arts Centre, and the stunning Geelong Library.
It's a welcoming and relaxed space and visitors can browse through a wide variety of artworks such as paintings, drawings, textiles, ceramics, and mixed media.
Past exhibitions include the [Wall] Flower Exhibition, An Altered View Installation, and the Waste Not Want Not Installation.
The date of the next exhibition Tactile is yet to be confirmed.
Geelong Art Space

89 Ryrie Street, Geelong 3220

Email: [email protected]

Fri – Sat: 12 p.m – 5 p.m

Other times by appointment only

Free Entry
4) Narana Aboriginal Art Gallery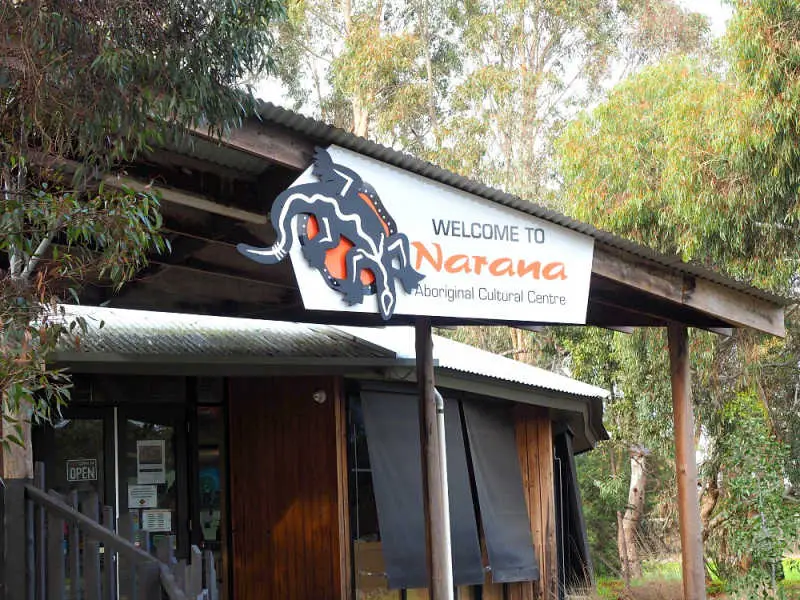 Narana Aboriginal Cultural Centre is an education and tourism focused destination where visitors can learn about Australian Aboriginal Culture, Connection to Country, Dreaming Stories, and Spirituality.
The centre is nestled amongst gum trees, wooden walkways, and gardens filled with resident emus and wallabies, there's an onsite gift shop, a terrific cafe, and Indigenous Art Gallery.
The gallery showcases both traditional and contemporary styled art from Aboriginal and Torres Strait Islander people from across the country.
It's committed to supporting Indigenous Artists in providing both provenance and equitable returns to them and their communities.
All artworks are available for sale in price ranges that suit all budgets.
With plenty of parking, an adventure playground, and yummy snacks available at Cafe Narana, Narana Geelong is a great introduction to art appreciation and Indigenous culture for kids.
Keep an eye out for the Aboriginal Rock Art that's scattered throughout the grounds.
Narana Cultural Centre

410 Surfcoast Highway, Charlemont 3217

Phone: (03) 5241 5700

Mon – Fri: 9 a.m – 5 p.m

Sat – Sun: 9 a.m – 4 p.m

Free Entry
5) Geelong Illustrators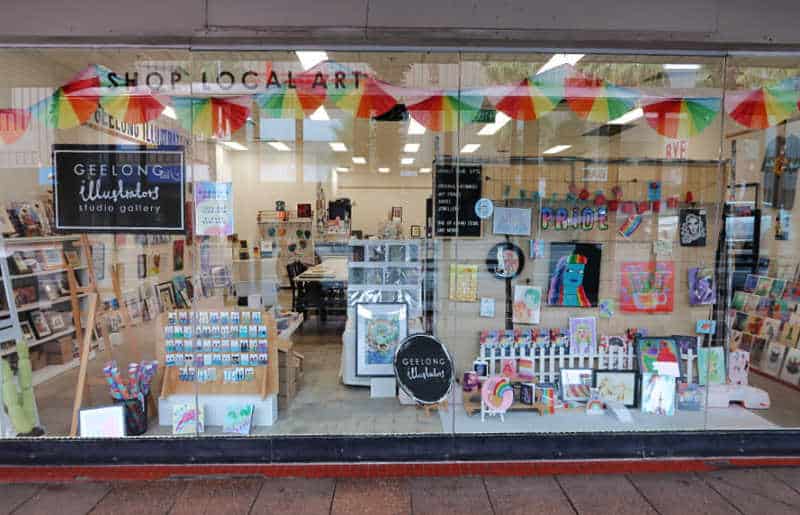 The Geelong Illustrators Studio Gallery is located in Moorabool Street, right in the middle of town.
Situated behind the bus stop the surprising location makes it easy to visit, especially if you want to do a bit of shopping.
Geelong Illustrators is a collective of local Geelong artists that aim to inspire and support each other through group exhibitions and collaborations, no matter their style, medium, or level of experience.
The group exhibitions are a great way to showcase the depth of artistic styles and creativity of the region's artists.
Original artworks on display at the studio gallery include limited edition prints, greeting cards, paintings, jewellery, and more.
Everything is created in Geelong by local artists and is for sale at reasonable prices.
It's the perfect place to find that one-of-a-kind gift or original souvenir.
Geelong Illustrators Studio Gallery

105 Moorabool Street, Geelong 3220

Tues – Sat: 10 a.m – 5 p.m

Free Entry
6) The Old Paper Mills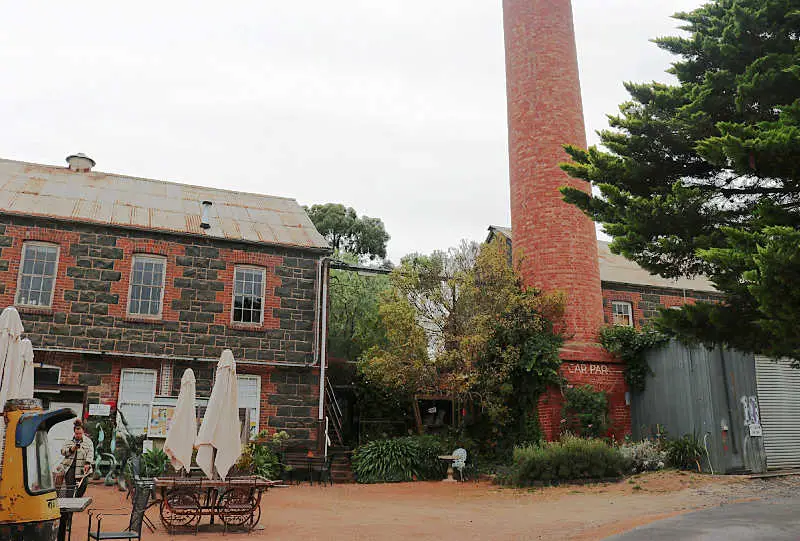 Overlooking a scenic stretch of the Barwon River in Fyansford, a historic 19th-century paper mill has been converted into an arts precinct.
There are several galleries located in beautiful old bluestone buildings scattered around the property. Each one is filled with artworks from every genre, from sculpture to woodwork, painting, drawing, and ceramics.
The Old Papermill is a little off the beaten track, and thanks to poor marketing, not well known. This is a shame as the mill is a unique part of Geelong's history.
Along with the galleries and art studios, there's also the Door Cafe and a winery you can visit.
Fyansford Paper Mill

100 Lower Paper Mills Road, Fyansford 3218

Wed – Sun 11 a.m – 4 p.m

Times may vary for individul businesses

Free Entry
7) The National Wool Museum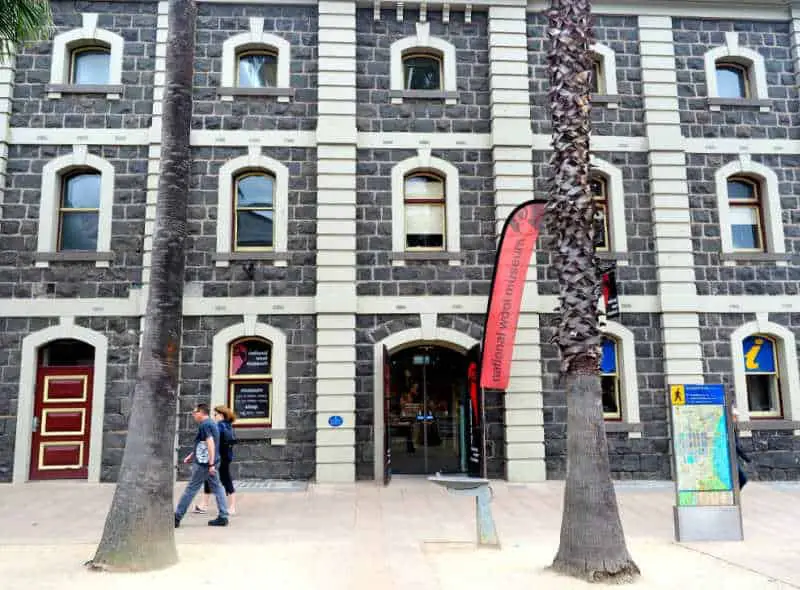 Housed in a beautifully restored 1872 bluestone wool store near Geelong's Waterfront the National Wool Museum is an Australian cultural treasure.
One of the most visited Geelong attractions, the museum tells the Australian story of wool fibre and textiles and manages to combine history, science, fashion, handicrafts, and art together in an incredible display of history of culture.
The National Wool Museum experience offers much more than wool, however, with two large curated galleries and travelling exhibitions from Australian and international galleries and museums.
A highlight is the annual Wildlife Photographer of the Year exhibition from the Natural History Museum of London.
It says something about the wool museum that it plays host to such a prestigious exhibition.
Other past exhibitions include Wadawrrung Dja: Awakening Country, Necessity: waggas and the art of making do, and The White Farm: Art heritage and the Bellarine by Linda Gallus.
National Wool Museum

26 Moorabool Street, Geelong

7 Days 10 a.m – 3 p.m

Adults $10, Concession $8, Child $6
8) Geelong Art Society – Shearer's Arms Gallery
Run by volunteers, the Geelong Art Society is dedicated to promoting, encouraging, and teaching artists of all levels, and to giving them the opportunity to display their work in a gallery space.
The Society has called the Shearer's Arms Gallery which dates back to 1847 home since 1987.
This beautiful heritage listed building is the oldest surviving building in Geelong West and is slowly being renovated with respect to its history.
There is a large purpose built studio and 4 gallery display rooms showing all forms of artworks, including paintings, pottery, sculptures, photography, and prints.
Most of the artists are from the local Geelong region, but guest artists from other areas occasionally hire the gallery space to present their work.
The Geelong Art Society

202 Aberdeen Street, Geelong West 3218

Tue – Fri 11 a.m – 3 p.m, Sat – Sun: 1 p.m – 4 p.m

Free Entry
9) The Hue & Cry Collective
If you're looking for contemporary art galleries then the Hue and Cry Collective is right up your alley.
This cutting edge gallery in the Geelong CBD was founded by a group of local creatives whose goal is to bring inventive, emerging, and exceptional art to their city.
By connecting with the Geelong arts community they find and give more opportunities to local creators and makers.
The gallery celebrates avant-garde and contemporary practice and supports artists who emphasise alternative processes and possess a unique style.
A variety of mediums are on display from artwork, and film photography, to acrylic paints, sculpture, and at times even performance.
Hue and Cry Collective

64 -66 Ryrie Street

Thu – Fri: 5.30 p.m – 8.30 pm, Sat: 11 a.m – 2 p.m

Free Entry
10) Focal Point Dark Room & Gallery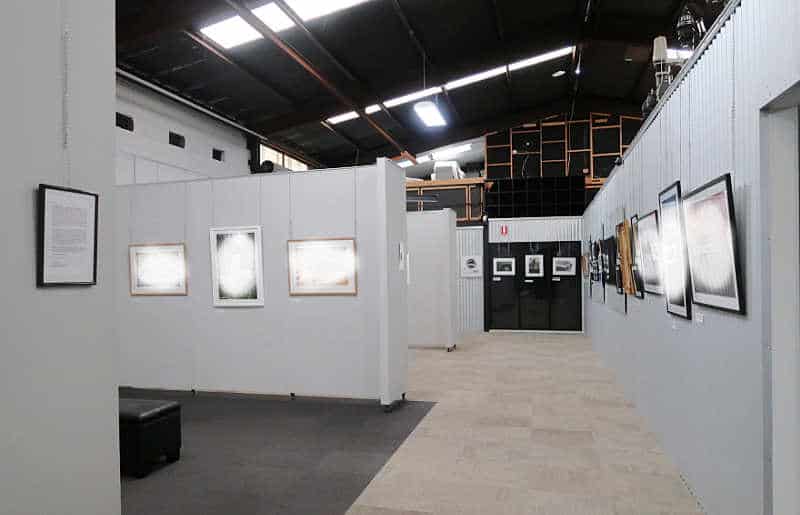 For photographers or anyone interested in photography Focal Point Gallery is one of the top things to see in Geelong.
You'll have to travel to the northern industrial though as Focal Point Dark Room & Gallery is located in Douro Street in North Geelong.
The unusual location was chosen for the huge 200 sqm gallery space that allows for fantastic exhibitions like the Nikon-Walkley Press Photography Exhibition.
Focal Point is the only gallery in the Geelong and Bellarine Peninsula area that's entirely dedicated to photography.
Photography in all its forms is celebrated here from hand-printed black and white prints and colour digital files, to hard hitting news, fine art, the historically significant, as well as contemporary works.
Both established and emerging photographers are welcome and exhibitions include photojournalism, contemporary photography, landscapes, portraits, and special themes from individuals or groups of photographers.
Focal Point Gallery also has a shop, dark room, and studio available for hire.
Focal Point Photography Studio Dark Room & Gallery

46 Douro Street, North Geelong

Wed – Sun: 10 a.m – 5 p.m

Adult $10, Concession $8,

Kids under 15, disability and support carer card holders are free. 
11) Rachinger Art Gallery Geelong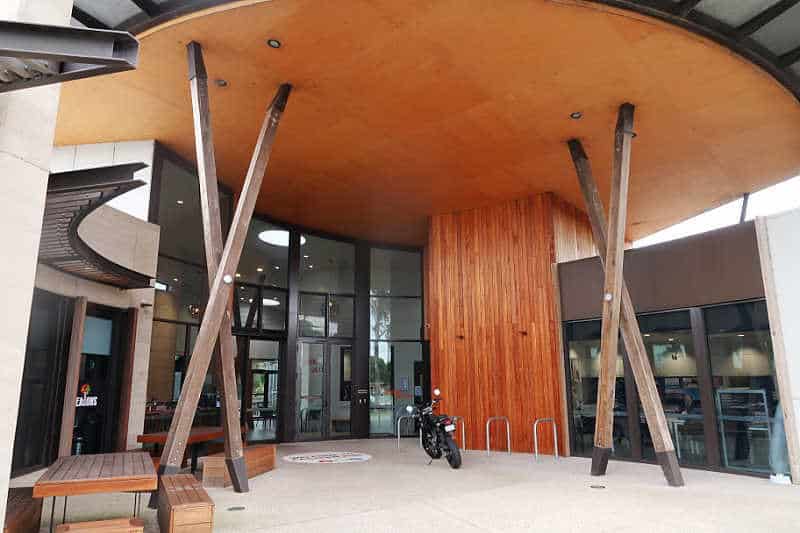 The delightful Rachinger Gallery is named after Norman Rachinger an art teacher and former president of Karingal, a defunct disability support service.
A truly local Geelong art gallery, Rachinger is located in the Eastern Hub Community Centre in East Geelong.
The gallery is a welcoming and inclusive space that is dedicated to promoting new works and alternative views of the world.
It features a vibrant art space and a changing program of exhibitions by both emerging and established artists, arts groups, schools, and artists living with a disability.
Along with the gallery, the community centre features indoor and outdoor areas, regular classes, special events, and a great value cafe.
Stop by and enjoy some time out with coffee, cake, and amazing artwork.
Rachinger Gallery

285a McKillop Street, East Geelong

Mon – Fri: 8.30 a.m – 5 p.m

Free Entry
Geelong Galleries Map
Find the Geelong gallery closest to you on the map below
Art Galleries In Geelong | Final Word
We hope you found this Geelong art galleries review useful, and that you enjoy exploring all the art Geelong has to offer.
If you can, time your visit to see works by the best international and local artists at one of the many Geelong art exhibitions and cultural events.
While you're here why not pick up an original artwork as a gift to yourself or someone else? What better souvenir than a piece of art that no one else has?
If you are planning a trip to Geelong, you can read about the best Geelong things to see and do here. You can find all our Geelong guides here and the best places to stay in Geelong here.
Related Posts: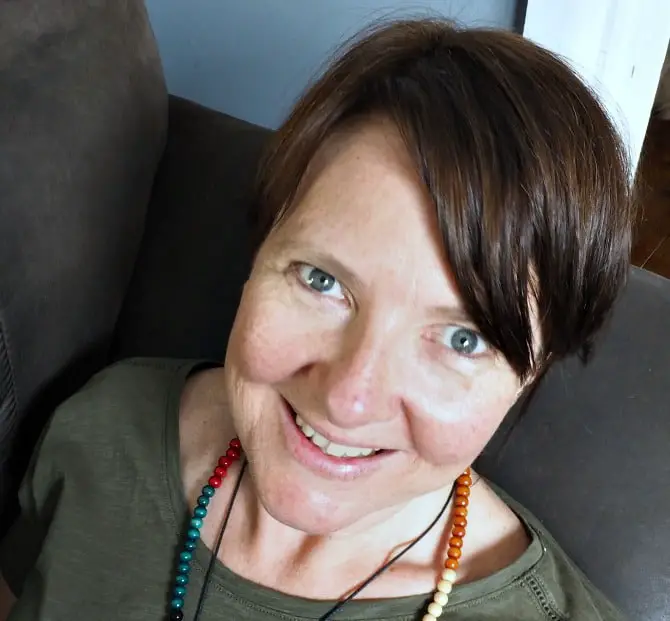 By Audrey Chalmers
Audrey is the principal blogger behind See Geelong. Book Lover | Breakfast Nut | Geelong Gal | She's Usually Craving Coffee.