If you'd like to do some shopping in Geelong, forget about soul-less malls, snobby boutiques, and packed supermarkets, and head to the best Geelong markets instead.
Each weekend Geelong and The Bellarine are hosts to dozens of lively markets. They're busy, bustling places loaded with atmosphere and lots of local goods for sale.
Exploring the local markets is a fun thing to do in Geelong, as they're great places to wander around, meet the locals and eat fab food.
There's a good chance you'll be able to score yourself a bargain too, as Geelong market holders don't have the same overhead costs as brick and mortar Geelong shops do.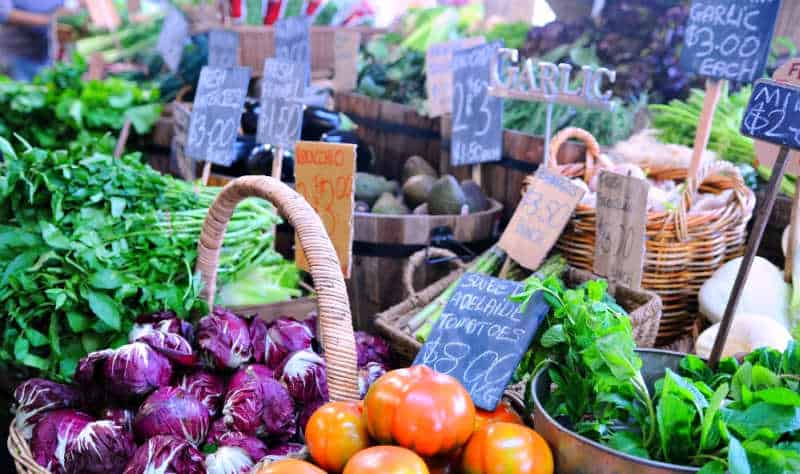 Some of the types of markets Geelong has include, local community markets, farmers' markets, vintage markets, craft stalls, and beautiful artisanal markets.
We love a good market ourselves, and below you'll find our pick for the best markets in Geelong and the Bellarine Peninsula. For your convenience, we've also included a handy map with the location of each listed market.
Happy shopping!
Geelong Market: Guide To The Best Geelong Markets
Markets In Geelong
Mill Market Geelong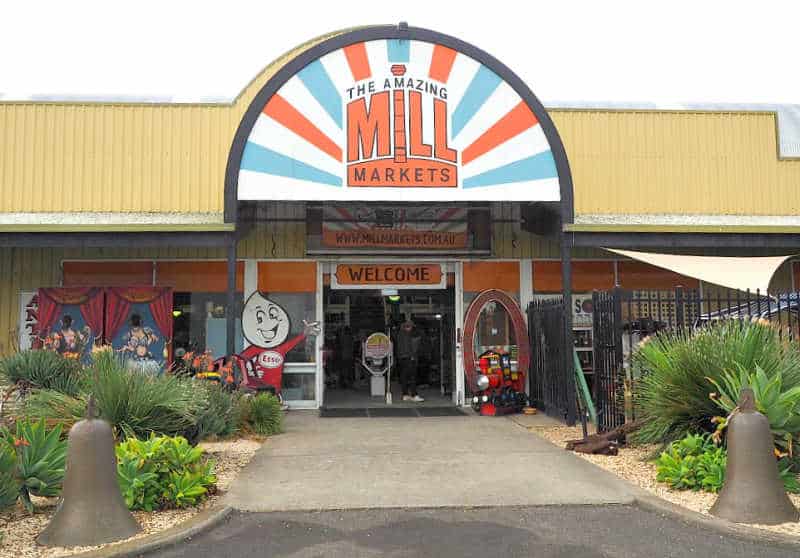 With more than 400 stallholders spread across three massive venues in Geelong, Ballarat, and Daylesford, the Mill Markets is one of the largest businesses of its kind in the state.
Each location offers a diverse range of goods including some truly unusual items. There's something for everyone and treasure hunters can spend many hours browsing through the eclectic mix of wares.
The Geelong Mill Market is seriously loaded with an array of collectibles, vintage clothing, jewellery, industrial items, and so much more.
All goods are in excellent condition and dated from the 1850s through to the present day.
There's a great cafe on-site "The Coffee Stop" where you can rest with a coffee and cake before tackling the stalls again.
Geelong Mill Market

114 Bellarine Hwy, Newcomb.

Phone: 0352 482 390

7 Days 10 am – 6 pm
Geelong Vintage Market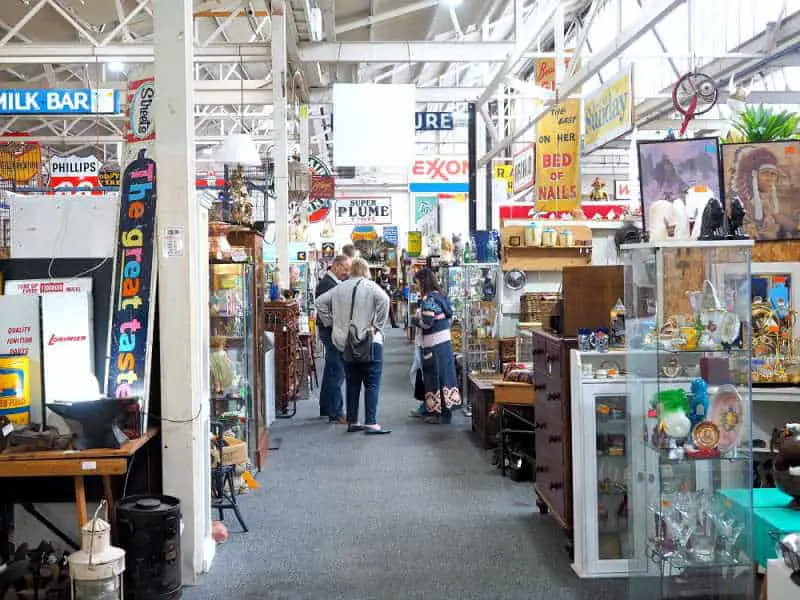 The Geelong Vintage Market is housed in an old glass factory in the Federal Mills complex.
This indoor vintage market offers every retro, vintage, and collectible item you can imagine. 
The huge space has been organised into 60 independent stalls. Each with its own unique character stocking an eclectic mix of goods.
Shoppers can delve through a treasure trove of items ranging from shabby chic to industrial and rustic, vintage clothing, rare and second-hand books, antiques, and more.
One of Geelong's favourite cafes, The Pickers Union, is on-site serving specialty coffee and yummy food.
You can find out more about The Pickers Union and other great Geelong cafes by clicking here.
Geelong Vintage Market

3 Mackey Street North Geelong

Phone: 0352 771 186

7 Days 10 am – 6 pm
123 Retro Antiques Market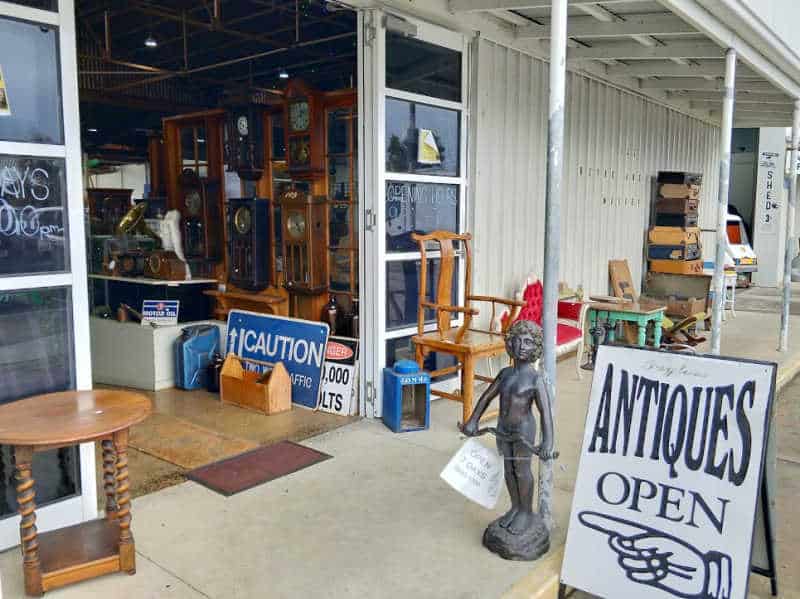 Located right next door to Geelong Vintage Market (seriously, set aside time to explore the whole complex) 123 Retro Antiques prides itself in selling history's goods at reasonable prices.
A visit here is tantamount to a trip through time with a mixture of items and eras on sale.
Expect to find the unfindable amongst renovated furniture, ornate dressers, retro lounge suites, antique jewellery, memorabilia, and knick-knacks. We've even spied a pair of bellows!
The staff here are amazingly helpful and postage is available.
123 Retro Antiques Market

287 Melbourne Road, North Geelong.

Entry via Mackey Street

7 Days 9.30 am – 5 pm
Vintage Warehouse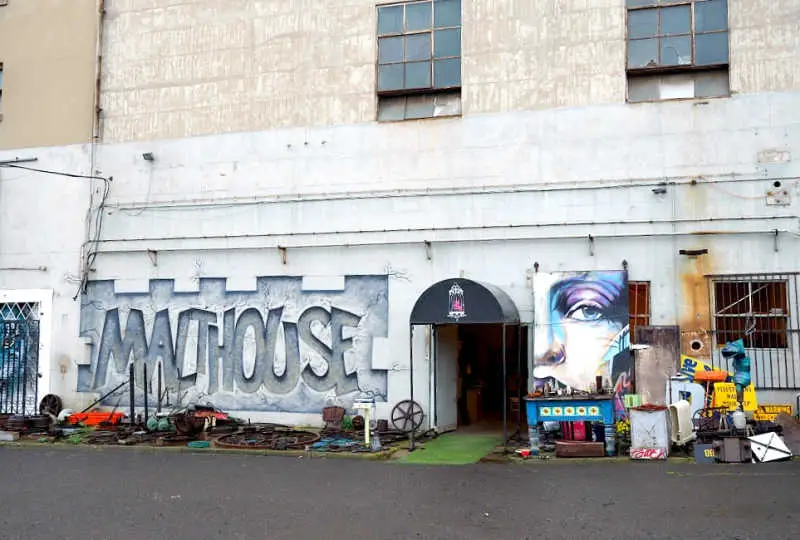 Not to be confused with Geelong Vintage Market (see above), Vintage Warehouse is located in an old whiskey distillery in Corio.
This place has an incredible mix of retro industrial and vintage odds and ends for sale. Walk through the gates and in the front yard you'll find old retro caravans, shipping containers, railway carriages, and farming machinery
Inside, shoppers will find amazing art, reclaimed timber, records, collectables, and the most unusual second-hand furniture Geelong has to offer.
There's also row upon row of cool second-hand clothing including 20 dollar Levis jeans in various styles and washes.
The stock is constantly changing so head on down to find out what's new.
Geelong Vintage Warehouse

23 Lowe Street, Corio

Phone: 0418 526 640

7 Days 10 am – 5 pm
Read our guide to the best accommodation in Geelong here.
Saturday Markets Geelong
Torquay Market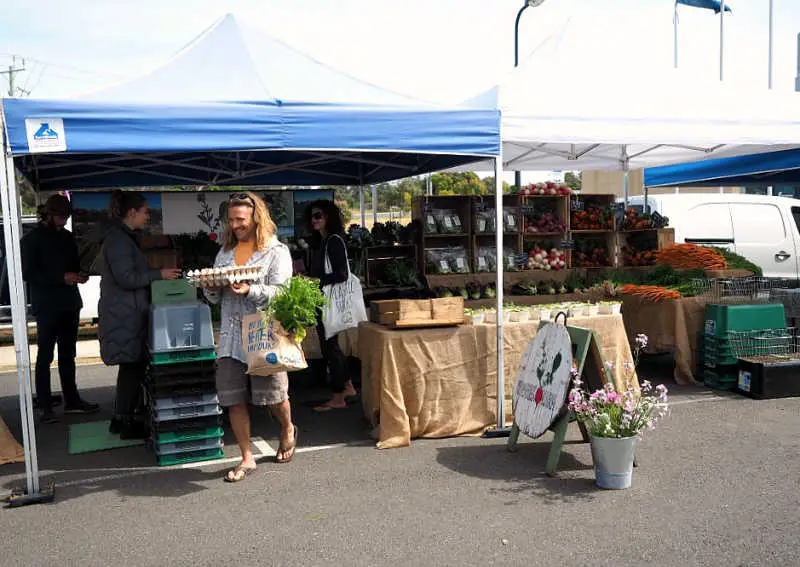 The Torquay Farmers Market is great for anyone who's interested in quality local foods. The cosy market offers fresh fruit and vegetables, and superb artisanal produce.
Here you'll find ethically farmed grass-fed meat, quality seafood, free-range eggs, olive oil, walnuts, figs, sweet treats, and just-baked fresh bread.
There's also plenty of art and craft to browse, and tasty hot food to fill rumbling bellies (try the spring rolls). Live music sets the mood for a relaxing Saturday morning.
This is one of the more popular Geelong Saturday markets, so get here early to snap up the best bargains.
Read our full guide to the best places to stay in Torquay here.
Torquay Farmers Market

1 Merrijig Drive, Torquay

Saturday 8.30 am – 1 pm
Beckley Park Market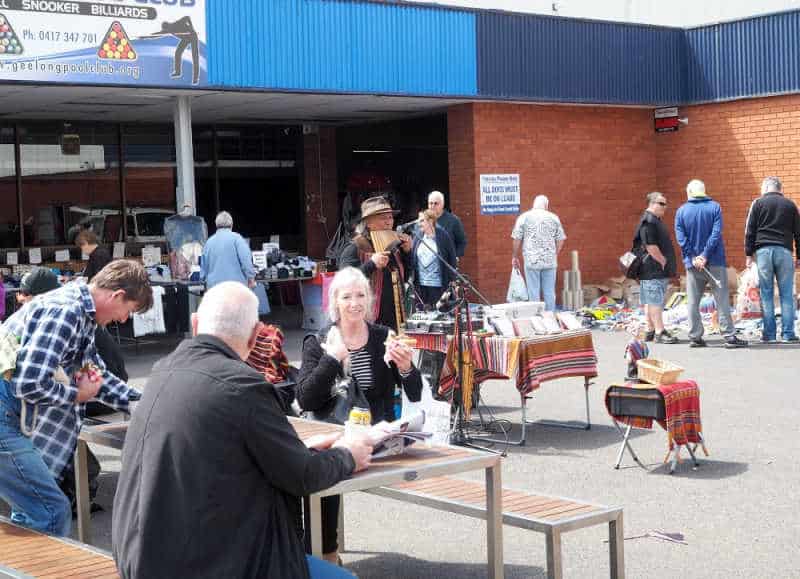 The Beckley Park Community Market sells everything you can imagine at reasonable prices.
There are over 150 stalls offering toys, free-range eggs, phone accessories, jewellery, farm-fresh produce, deli foods, industrial items, clothing, and more. There's also an extensive range of handcrafts and second-hand and vintage items for sale.
We like stopping by Beckley market to stock up on local honey and fresh flowers. There's plenty of hot food and drinks available too, including scrumptious hot jam doughnuts!
This popular Geelong market is well laid out with two huge undercover areas and lots of outside stalls. It's pleasing to note that Beckley Park Market supports the local community and the Greyhound Adoption Program.
Beckley Park Market

40 Broderick Road, Corio

Saturday 8 am – 1 pm
Golden Plains Farmers Market
The Golden Plains Farmers Market is held in Bannockburn less than a half-hour drive from Geelong.
The award-winning growers and makers market has a relaxed country atmosphere that's perfect for an enjoyable Saturday morning.
It's a lovely and authentic community market that showcases the best fresh produce and handcrafted goods from the Moorabool Valley.
Here you'll find farm fresh eggs and vegetables, free-range meats, gourmet treats, fine wine, artisan bread, and bespoke gifts.
The market is a great day out for families and people of all ages with live entertainment and lots of family fun.
Tip: Don't leave without a jar of famous Meredith Goats Cheese!
Golden Plains Farmers Market

22 Byron Street Bannockburn

1st Saturday of the month (except January)

8.30 am – 12.30 pm
Geelong Markets Sunday
Belmont Market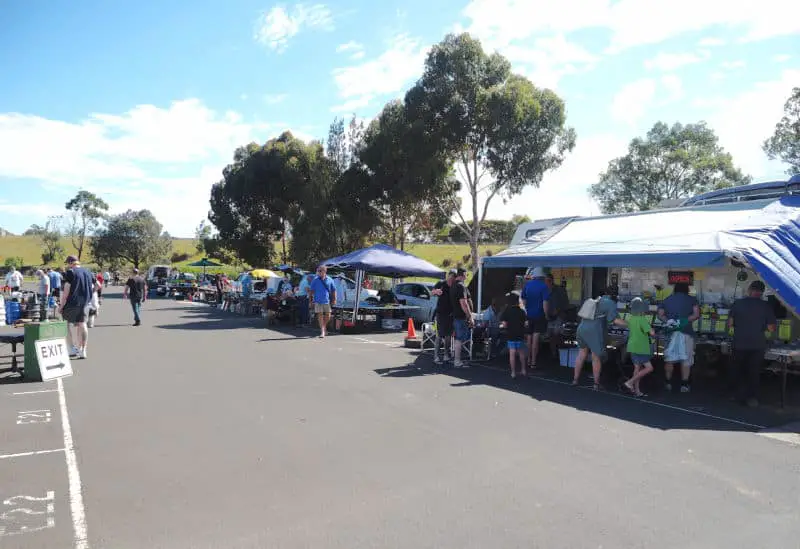 As one of the more popular Sunday markets Victoria has to offer, the Belmont Sunday Market is open rain, hail, or shine.
With over 200 outdoor, and 55 indoor sites this old-fashioned trash and treasure market claims to be Geelong's biggest garage sale.
There's a huge range of products on offer every week. Including all sorts of pre-loved goods as well as fresh fruit and vegetables, plants, flowers, art and craft, jewellery, and homewares.
Many vendors use the market as a place to try out new products and business ideas. So you never know what you may find to take home.
Belmont Market Geelong

Barwon Valley Activity Centre

1 Barwon Heads Road, Belmont Geelong

Sunday 8 am – 1 pm
Waterfront Growers Market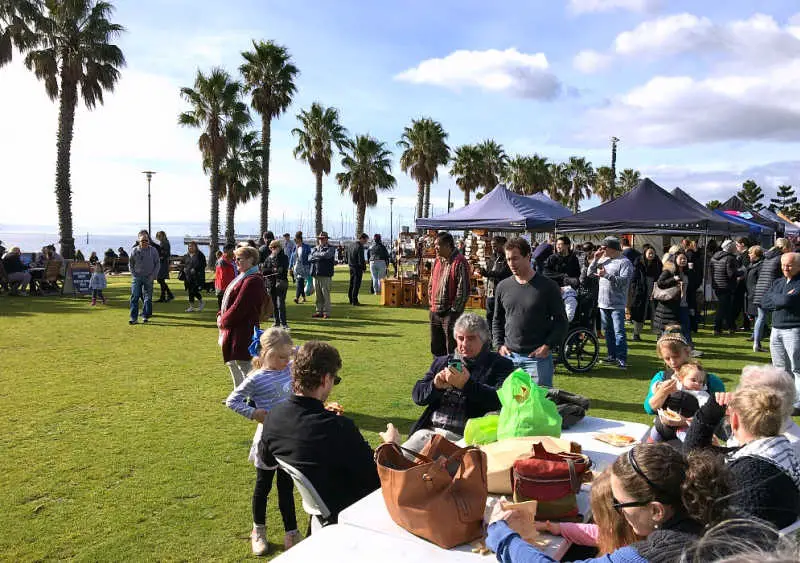 This delightful Geelong Waterfront market is held every month on the lawns of Steampacket Gardens.
It's one of the best Sunday markets Geelong has and not just because of the great views. Featuring live music, food trucks, and stalls of every variety, the market has an easy relaxed vibe (bring your pooch).
Once your shopping is done take a stroll along the waterfront to Eastern Beach and check out the art deco Promenade.
Proceeds from this market assist the Geelong Rotary Club in supporting a number of community projects.
Geelong Waterfront Makers And Growers Market

1st Sunday of the month

10 am – 2 pm (Autumn/Winter)

10 am – 3 pm (Spring/Summer)
Farmers Market Geelong South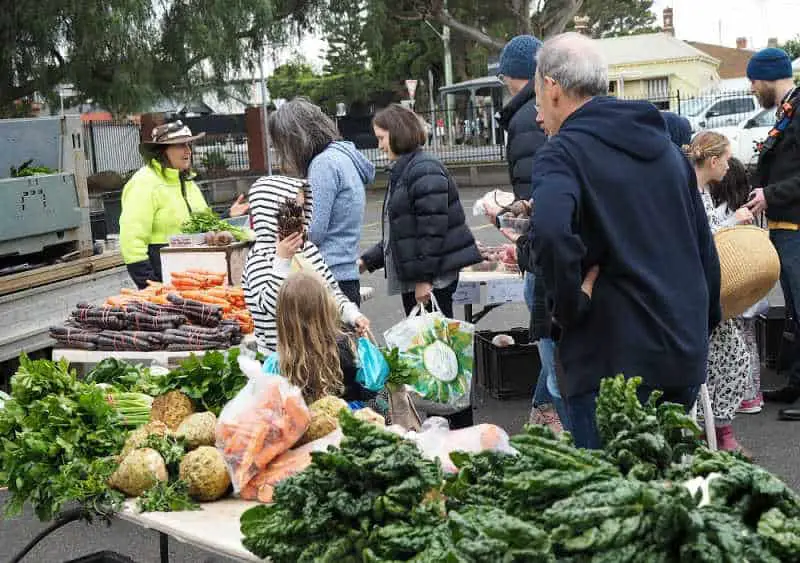 Geelong is at the centre of a burgeoning gourmet and artisan food movement, with growers and producers from the Bellarine Peninsula, Golden Plains, and the Otways.
The South Geelong Farmers Market shows its support by providing a market place for local food producers to showcase their wares.
Hundreds of people come to browse the stalls and buy fresh produce and artisanal goods from the very people who grew or created them.
Shoppers can choose from amongst other things fresh fruit and vegetables, free-range eggs, fresh bread, gourmet sausages, local wines, and great coffee.
South Geelong Farmers Market

South Geelong Primary School

200 Yarra Street, South Geelong

First and third Sunday of the month

9 am – 1 pm
Piccadilly Market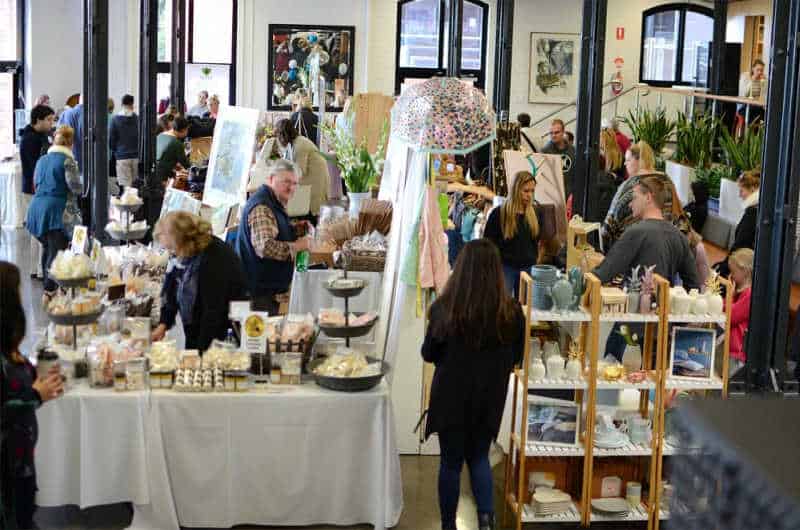 Piccadilly Market Geelong is an indoor artisans market with over 100 high-quality stalls.
You won't find any 'junk' at this professionally organised event as the stallholders are heavily curated to showcase only the most talented local and Victorian artisans' wares.
Held on various Sundays throughout the year, the market is a melting pot of local art, music, culture, and community. Here you'll find unique and interesting goods that are non-mass produced and are either handmade or designed by the seller.
The market is held indoors at the Deakin Waterfront campus, an old wool store that's been beautifully renovated into a modern and contemporary space. The building itself is worth a visit in its own right.
Piccadilly Market Geelong

Deakin Waterfont Campus

1 Gheringhap Street Geelong

Some Sundays 9.30 am – 3 pm

$2.00 entry fee for adults
Bellarine Markets
Many of the seaside villages and townships around The Bellarine have weekend markets that feature the region's freshest produce and gourmet foods, local art and crafts, live entertainment, and plenty of food for hungry tummies!
Here's our list of the best Bellarine Peninsula Markets.
You can find all the best places to stay on The Bellarine Peninsula by clicking here.
Ocean Grove Market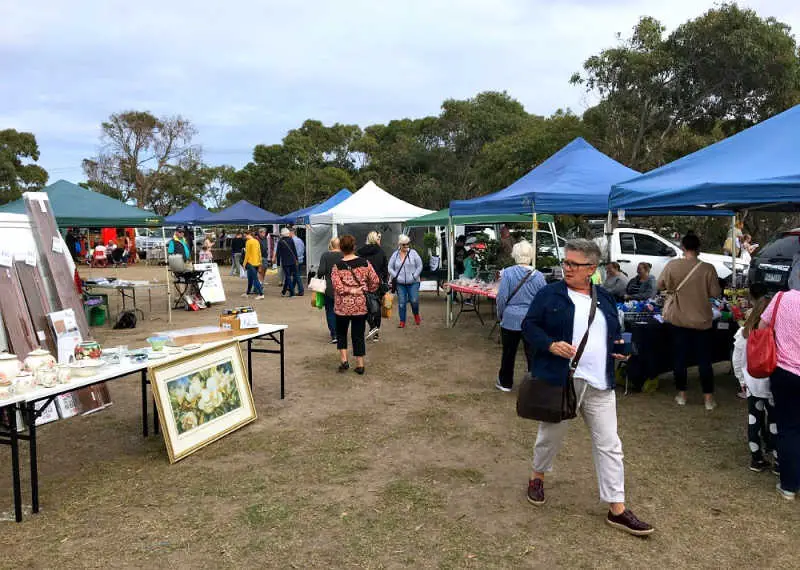 Located amongst the beautiful old gum trees of a local park, the Ocean Grove Market has a wide range of quality stalls on offer.
Market-goers can select from amongst other things, fresh Bellarine Peninsula produce, stunning handcrafts, and other local items, as well as native and ornamental plants.
And there's always plenty of yummy food on-site to keep the hunger pangs away.
The market has a terrific family atmosphere with fun activities like face painting and a jumping castle for the littlies.
Find the best places to stay in Ocean Grove by clicking here.
Ocean Grove Market

Ocean Grove Park

1 The Avenue, Ocean Grove

1st Sunday of the month October – April

9 am – 1 pm
Drysdale Market
The Drysdale Community Market has been captivating market-goers for over 30 years. Located on the lush green slopes of the local reserve it's the perfect spot for visitors to wander its 80 plus stalls.
Shoppers can choose from locally handcrafted goods including woodwork and knitted items, farm-fresh produce, gourmet treats like oils, preserves, and honey, as well as toys and clothes.
There's plenty of entertainment to keep the kids amused and food vans are available for lunch or a snack.
This much-loved market is a fantastic fundraiser for Drysdale Primary School.
Drysdale Market

Drysdale Recreation Reserve

Duke Street, Drysdale

3rd Sunday of the month October – May

9 am – 1 pm
Queenscliff Market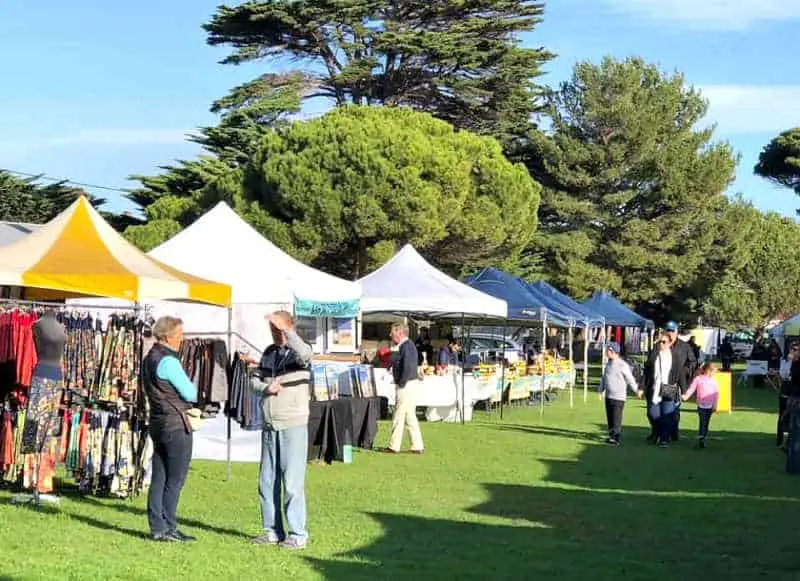 Run by a voluntary committee, the Queenscliff Community Market has been in operation since 1975. It has a lovely laid-back atmosphere that attracts both tourists and locals alike.
This is one of the best Bellarine markets with a whopping 190 stalls spread throughout the pretty Princess Park.
Market organisers deliberately attract innovative stallholders who sell high-quality fresh produce and artisanal goods. Here you'll discover wonderful local produce, unique arts and crafts, handmade jewellery, delicious jams and condiments, fine wine, olive oils, and lots more.
The market is just a stone's throw from the beach and Queenscliff pier, be sure to take a stroll once your shopping is done.
Read our complete guide to Queenscliff accommodation here.
Queenscliff Market

Princess Park

Cnr Gellibrand & Symonds Streets

Last Sunday of the month September – May

9 am – 2 pm
Portarlington Market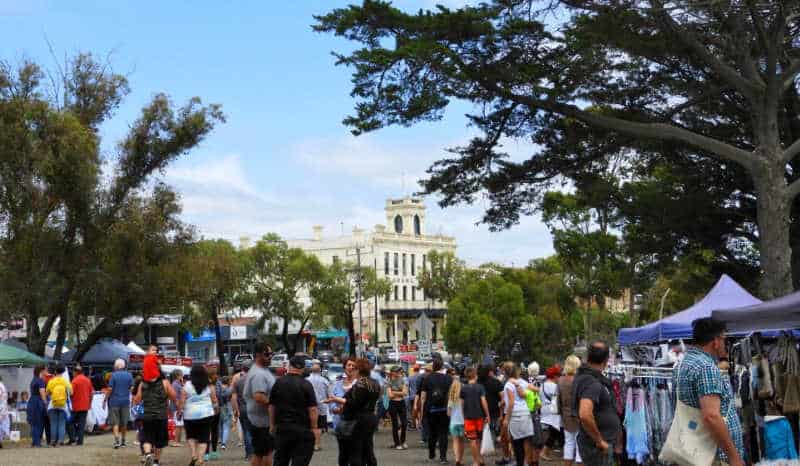 Run by the Lions Club, Portarlington Market is a fabulous addition to the Bellarine markets circuit.
Shoppers are treated to incredible views and fresh sea breezes while strolling through stalls brimming with top-notch goodies.
The market features local produce and delicacies from jams and honey to hot potatoes and delicious sweet treats. Lovers of art and craft will appreciate the handmade soaps, gifts, fashion, and homewares.
Once your retail therapy is done sit back with a coffee and enjoy the phenomenal views of Port Phillip Bay.
Click here to read our guide to the best Portarlington accommodation.
Portarlington Market

W.G. Little Reserve

Newcombe Street, Portarlington

Last Sunday of the month September – April

9 am – 2 pm
Geelong Markets Map
Click here to find more things to do in Geelong or here for information about the Bellarine Peninsula.
Related Posts: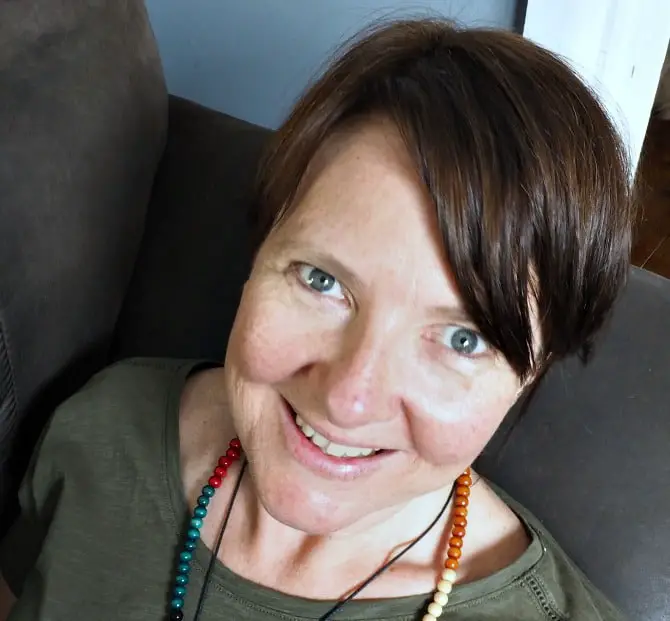 By Audrey Chalmers
Audrey is the principal blogger behind See Geelong. Book Lover | Breakfast Nut | Geelong Gal | She's Usually Craving Coffee.