If you want to find the finest Indian restaurants in Geelong, look no further.
We've put together this guide to the top eateries in town offering delicious dishes from the Indian subcontinent.
In many cases, a selection of Indo-Chinese favourites is also available, so it's no problem if the kids insist on noodles for dinner – again.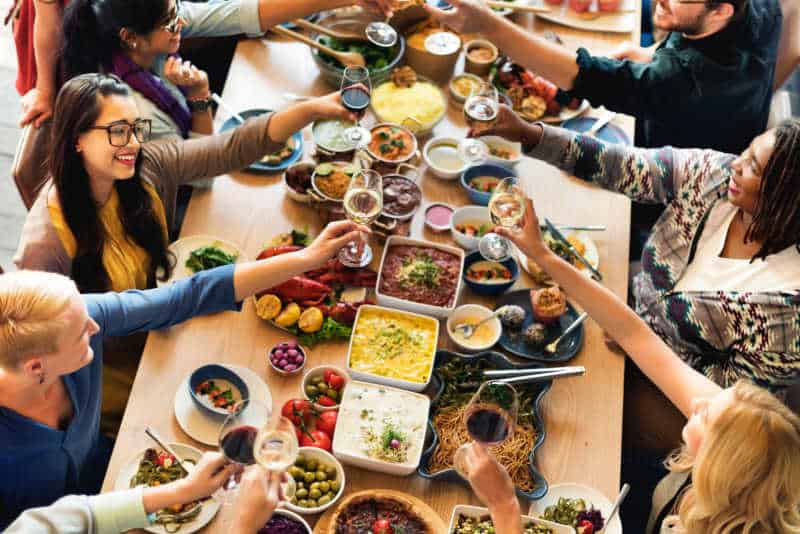 In this Geelong Indian restaurants guide we not only review all the best places to eat, but we also provide a handy map, so you can find the best Indian restaurants Geelong option that's close to you
From restaurants in the Geelong West and Belmont neighbourhoods to eateries just a stone's throw from Eastern Beach, these are the top 10 Indian restaurants in Geelong.
Some are also close to Little Malop Street, so are ideal for those who want to bar-hop after a sumptuous Indian banquet.
Read on to discover the best Indian restaurant in Geelong for your next Asian feast – whether you want an intimate venue for date night or a family-friendly place the kids will adore!
Best Indian Restaurants In Geelong
1) Dosa Hut Geelong
This Indian restaurant in Geelong is the 15th from the Dosa Hut team, so you know you're getting a place to eat run by people who excel at what they do.
In fact, this is the quickest growing chain of Indian eateries in the whole of Australia, and it all started back in 2007.
Dosa Hut Geelong specialises in offering a fine dining experience based on authentic Indian cuisine and great service.
The owners are committed foodies, so they're totally devoted to providing outstanding dishes that keep happy customers coming back for more.
The menu at this Geelong Dosa Hut restaurant includes an eclectic mix of North Indian, Indian Chaat, and Indo Chinese specialities, so it's easy to have a different experience each time you visit.
It's also divided into vegetable and meat bowls, and other options include noodles, salads, wraps, soups, and of course dosa (an Indian pancake).
This serious contender as the best Indian in Geelong has a smart, modern look, with lots of glossy tiling, stylish lighting and greenery.
It's a sociable space in which to connect with friends while enjoying the outstanding Indian food this brand has become synonymous with.
Dosa Hut Geelong

Where: 126 Ryrie St, Geelong

When: 7 Days 12 p.m – 10.30 p.m

Phone: 0480 147 048
2) Eastern Spice Geelong
Eastern Spice Indian Restaurant Geelong is located on Bellerine Street, close to Eastern Beach.
The dining room here is flooded with light, thanks to full-length windows, and the pure white table linen gives it a luxurious feel inside.
This eatery serves great Indian food to Geelong residents and visitors, and the owner prides herself on offering well-executed dishes that are exquisitely presented.
Despite being based on the cuisine of another continent, ingredients are locally sourced where possible and there is a strong commitment to sustainable farming in the region.
Eastern Spice restaurant Geelong has a menu divided into dishes from the street, the tandoor or the pot.
You can find all the typical Indian favourites like onion bhaji and chicken tikka on the list of 'from the street' starters menu, alongside more innovative options such as honey chilli cauliflower or Amritsari fish.
It's the same on the mains menu, so diners can order familiar dishes like butter chicken and lamb madras or opt for something different such as the vegan and gluten-free Sabji Handi or a scallop coconut curry.
Eastern Spice Geelong

Where: 1 Bellerine St, Geelong

When: 7 Days 5 p.m – 9.30 p.m, later on Fridays & Saturdays

Phone: (03) 5221 9544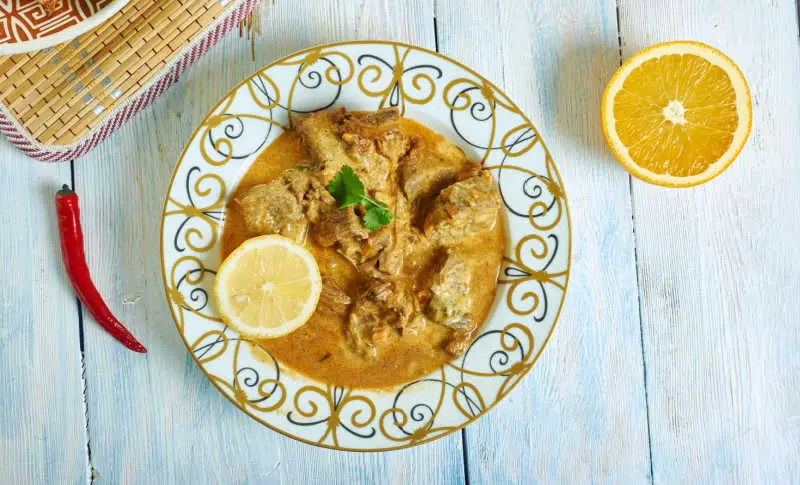 3) Kohinoor Indian Restaurant
Kohinoor Geelong is positioned on Malop Street, close to the vibrant Little Malop Street area and the waterfront.
Inside you'll find lots of twinkling fairy lights, comfortable leather dining chairs, tall potted palms, and Indian-style artwork decorating the walls.
Kohinoor Indian restaurant in Geelong dates back to 1995 and has been serving visitors and locals authentic Asian cuisine ever since.
The food served here is freshly prepared on the premises, packed with flavour and reasonably priced.
The restaurant also has a BYO license, so you can bring your own drinks along to enjoy upon payment of a small corkage charge.
If you're looking for halal restaurants in Geelong this is the one to book, as every meat dish contains only halal-certified produce.
The menu offers plenty of choices, with starters, soups, seafood, and meat dishes plus tandoori breads, baked biryanis, and a selection of Indian desserts.
Even those who aren't too keen on spice can enjoy dining here, as the Kohinoor Indian food options include milder choices like tomato soup, chicken satay, fried rice and chicken with mango, mushroom, or spinach.
Kohinoor Geelong

Where: 135 – 137 Malop St, Geelong

When: 7 Days 5 p.m – 10.30 p.m

Phone: (03) 5222 3678
4) Khan Curry Hut
Khan Curry Hut in Geelong is a traditional Indian Tandoori restaurant with a modern twist.
Both the food and the decor within are colourful, and the eatery is situated on Ryrie Street in the heart of town.
It has a contemporary look, with a combination of little fairy lights and large, ornamental lampshades.
Pops of colour on the walls and sofas create a cosy, welcoming atmosphere, even though it's a spacious restaurant with front and rear dining sections.
As you might expect from Indian restaurants in Geelong vegetarians are spoiled for choice here, with lots of meat-free starters, mains and sides to pick from.
You'll also find Indo Chinese favourites like chilli chicken or paneer and cauliflower or chicken Manchurian.
There are several interesting house specials featured too, such as Khan's special sizzler starter or Khan deep fried chicken.
As well as the usual meats like lamb, chicken and beef, there are several goat curries to choose between. There are also options made with prawns, fish and scallops for those who love seafood.
Khan Curry Hut Geelong

Where: 97 -99 Ryrie St, Geelong

When: 7 Days 5.30 p.m – 10 p.m

Phone: (03) 5222 4471
5) Shiraaz Geelong
Though it's sometimes referred to as Shiraz Indian restaurant Geelong, it's not actually named after a red wine – the true name is Shiraaz restaurant, with two 'a's.
Like Kohinoor, this popular eatery is also located on Malop Street: if you head inland from Corio Bay foreshore reserve you can't miss it.
Shiraaz Geelong calls itself an 'innovative Indian restaurant' and has a smart frontage with several outdoor tables for al fresco dining.
It is the sister venue to the owner's Melbourne eatery, and the man himself recommends diners try some of his unique creations.
These include paneer harra bhara, a vegetarian dish with mild spicing, his take on chilli chicken or the tandoori mushrooms.
Shiraaz Indian restaurant Geelong also features an impressive and enticing drinks list, with a range of cocktails and mocktails to try as well as iced and hot drinks plus the usual wines, beers, spirits, and more.
The banquets offer great value for two or more people and there are several options listed, including a vegetarian feast.
There are lots of starters with and without meat too, including the chef's special chaats, and for mains, you can sample a thali meal if you like.
With dishes like fish and chips on the kids' menu plus rose, pistachio, and mango ice creams, this is one of the really good restaurants in Geelong for families.
Shiraaz Indian Geelong

Where: 48 Malop St, Geelong

When: 7 Days 5 p.m – 9.30 pm

Phone: (03) 5229 7777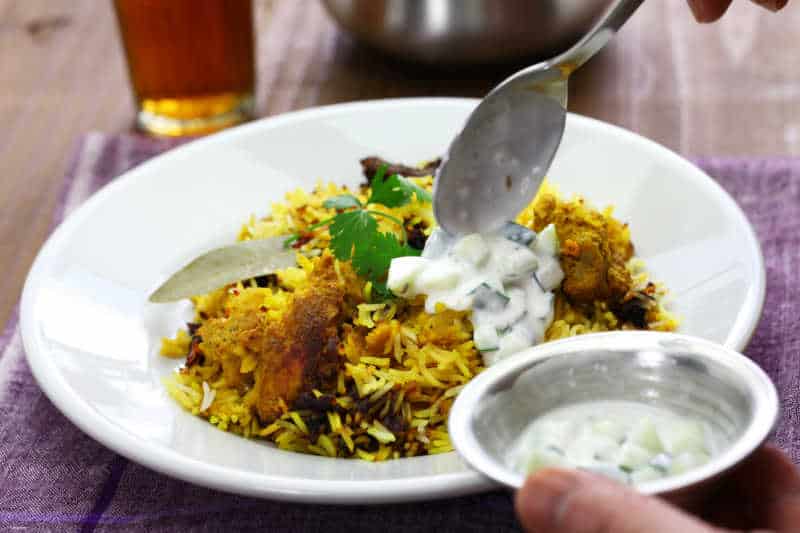 6) Amrin & Bros Indian Restaurant & Bar
If you want a local Indian restaurant on Shannon Ave in Geelong, you might just have found it.
Amrin and Bros Indian fusion in Geelong is located on the west side of town, between the Manifold Heights and Geelong West neighbourhoods.
Amrin and Bros Geelong is both a restaurant and a bar, so if you like the idea of staying on for drinks once you've demolished all that delicious Indian fare then it's a great bet.
Like the places in town, this Indian restaurant in Geelong West also offers a takeaway service.
Indian fusion is the theme the menu is built around, and even the merest glance at the website is enough to make your mouth water.
Some of the more unusual dishes include creamy soups with spinach and tomato or corn, paneer taka tan or lababdar and chicken kadai or a goat curry.
The dark charcoal frontage emphasises the warm, orangey glow within, and the restaurant is fitted out with lines of wooden tables and chairs plus the neon-lit bar area.
An oversized, contemporary portrait of a moustachioed man looms over diners as they eat and drink.
Amrin and Bros Geelong

Where: 118 Shannon Ave, Geelong West

When: Wed – Mon 5 p.m – 11 p.m, Closed Tuesday

Phone: 0450 526 004
7) Saffron Geelong
Saffron in Geelong is situated a little more inland than other Indian restaurants in town, close to the St John of God hospital.
This Moorabool Street eatery includes some unique dishes on its menu, and options recommended by the chef include the Saffron soft shell crab, Bombay fried prawns and a tempting range of beef curries.
Saffron Indian in Geelong also offers home delivery or pick-up, so you can savour the spicy flavours in your own dining room or garden if you prefer.
The 'vegetarian galore' section of their menu should please non-meat eaters, and features appealing options such as mutter mushroom with peas, potato and cheese balls known as malai kofta and a house special pumpkin masala.
The star of the 'seafood treasures' section is the Saffron seafood curry made with calamari, scallops, tiger prawns, shrimps, and fish simmered in a coconut broth with green chilli, turmeric, and poppy seeds. Yum!
Paprika coloured walls, dark wood furniture and Asian details create a cosy ambience within this Geelong Indian restaurant.
It's a snug place to settle down with family or friends while experiencing a delicious feast.
Saffron Geelong

Where: 225 Moorabool St, Geelong

When: Tue – Sun 5 p.m – 9.30 pm, Closed Monday

Phone: (03) 5221 4145
8) Little Chef Indian Restaurant
Little Chef Indian restaurant in Belmont, Geelong is the go-to joint in this part of town and is located right there on the main high street.
The decor within is modern and very smart, with oversized geometric lampshades, and curved bar and leather-clad dining chairs to ensure a comfortable seat for every diner.
Little Chef in Belmont is worth travelling from other parts of town for, and the owner notched up 25 years of experience in restaurants and hotels before realising the dream of opening his own Indian eatery, right here in Geelong.
Unlike some places in town Little Chef Belmont has plenty of parking for diners and offers free local delivery for a minimum of spend too.
All dishes are prepared using halal meat and you can bring your own alcohol for a small corkage fee. The menu also caters for kids in addition to gluten-free and vegan options.
This Belmont Indian restaurant offers very good value for money and the menu is long enough to give plenty of choices without being overwhelming.
All the tried and tested favourites can be found here, such as samosas, tandoori chicken, lamb korma, and beef rogan josh.
There are also some appealing chef's specials such as the signature kadai chicken.
Little Chef Geelong

Where: 2/108 High St, Belmont

When: Mon – Sat 5 p.m – 10 p.m, Closed Sunday

Phone: (03) 5244 4452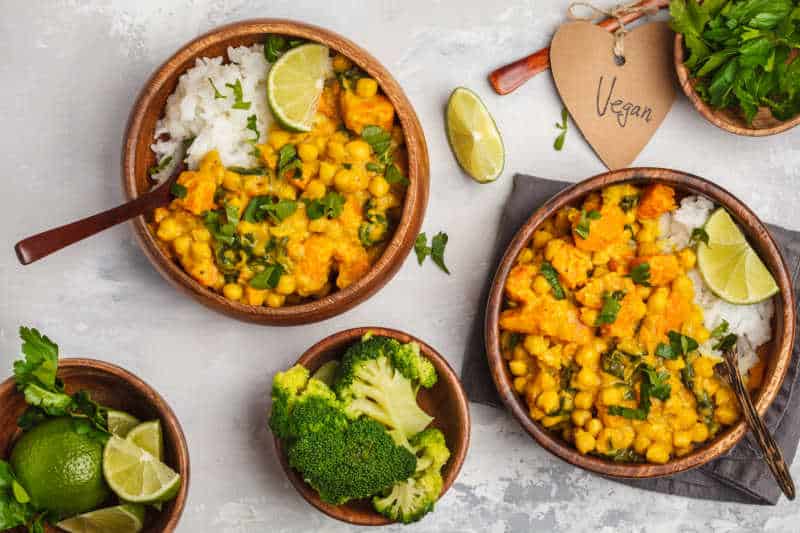 9) Tandoori Cuisine & Bar Indian Restaurant Geelong
This Indian restaurant on Pakington Street is ideal for those seeking an Indian restaurant in Geelong to the west of town.
The decor within is one of the nicest to be found anywhere in the area, with cool feature lighting, a monochrome tiled bar and lots of natural wood.
The deep terracotta paintwork at the bar, meanwhile, adds a touch of warmth.
Tandoori Cuisine and Bar is also one of those places you can linger long after dinner has finished, and there's certainly plenty of choice on the food menu.
The Tandoori entree section isn't only so named after the restaurant, but rather because all the dishes featured are prepared in the tandoori oven.
You can bring your own alcohol to this Geelong West restaurant, and there is also a fully licensed bar for after-dinner drinks.
The chefs often add new dishes to the menu, tempting diners to return and try something new.
In fact, there are already a lot of choices at this tandoori Geelong restaurant with over 50 dishes on the main meat and vegetarian menus.
Around half of these are meatless, so it's the ideal venue for anyone after a meat-free Indian meal in Geelong.
Tandoori Cuisine & Bar

Where: 17 Pakington St, Geelong West

When: 7 Days 5 p.m – 10 p.m

Phone: (03) 5229 0077
10) Biryani King Geelong
There's much more to this Malop Street eatery than baked rice dishes, though of course you can order those at Biryani King in Geelong.
This Indian restaurant has a very stylish interior with a luxurious, modern feel, and there's a spacious area with armchairs to relax in.
At Biryani King the ethos is all about soul food that nourishes the mind as well as the body, so you can expect a banquet that tantalises senses other than your tastebuds while enjoying the sophisticated surroundings.
There are numerous chicken biryanis plus fish, goat, egg, and vegetable ones to sample, and you can also order Indo Chinese favourites like noodles, fried rice, and stir-fries.
Whether you prefer on-the-bone or boneless chicken there are good options too, from bone-free butter chicken to chicken Chettinad or Ankapur cooked with the bones intact.
Biryani King's best sellers include Manchurian noodles, King's special chicken, and the chicken dum biryani.
Biryani King

Where: 39 Malop St, Geelong

When: 7 Days 11 a.m -11 p.m

Phone: (03) 8658 9999
Best Indian Restaurant Geelong Map
Final Word
If you love Indian food as much as we do, then we're sure you'll adore dining at any of the best Indian restaurants in Geelong we've listed here.
Just thinking about all the mouthwatering food is enough to make us want to book our next evening out right now!
Some of these top picks even have a BYO license so you can save money on alcohol, or a bar area where you can unwind with a pre-or-post dinner drink.
A delectable Indian banquet is very hard to beat – and with so many meat-free options it's the perfect pick for vegetarians too!
If this guide has whetted your appetite for dining out in Geelong, why not check out our articles on Little Malop Street restaurants and bars, the best waterfront eateries, or even the top wineries of the Geelong area?
Related Posts: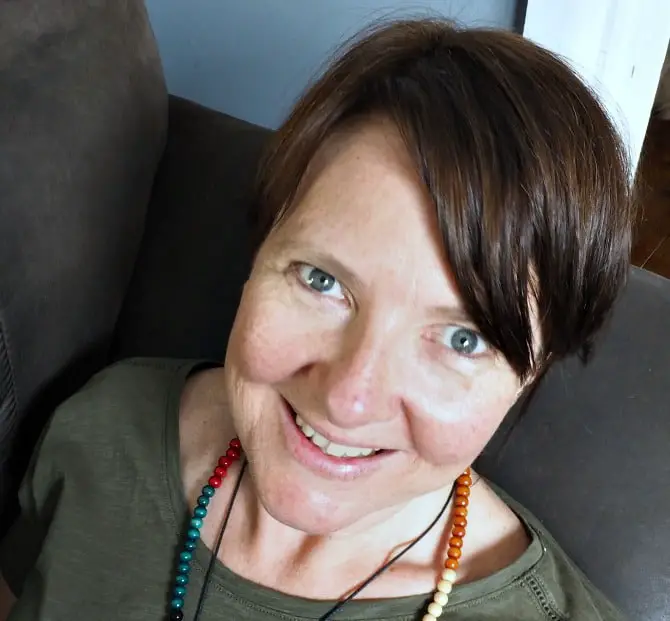 By Audrey Chalmers
Audrey is the principal blogger behind See Geelong. Book Lover | Breakfast Nut | Geelong Gal | She's Usually Craving Coffee.