Wondering what to do in Geelong?
Well, wonder no more.
Geelong city is home to a host of high-profile festivals and celebrations. And there are tonnes of Geelong events throughout the year to keep you entertained.
Enjoy everything from world-class sporting events and music festivals to food, wine and beer fairs, and even aerial acrobatics.
We recommend you plan your visit around one of the many events Geelong has to offer.
And to help you choose a festival that's right for you, we've put together this list of top-notch events in Geelong.
Top Tip: Accommodation tends to fill up around these times so it's best to book well in advance.
Click here for a list of the best Geelong accommodation.
Top 20 Best Geelong Events
Art/Culture
1) Pako Festa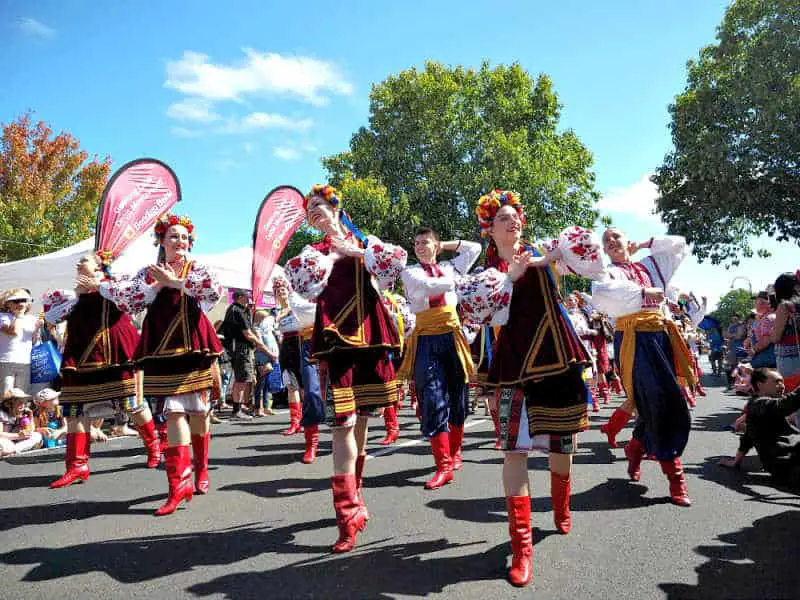 Geelong's cultural diversity shines through at the much-loved annual Pako Festa.
The vibrant street festival is held in the city's multi-cultural heart of Pakington Street, home to some of Geelong's best cafes.
Pako, as us locals call it, is transformed into an outdoor extravaganza. And the street blazes with colour, movement, and creativity.
There are interactive workshops and exhibitions, and six world music stages offer live entertainment.
The highlight of the day is the dazzling street parade. It features 90 floats and hundreds of performers from local ethnic communities and schools.
Make sure you line up early and get a spot in the front row.
After the parade, the street becomes an outdoor dining strip where you can treat your taste buds to food from around the globe.
There are food vans that serve home-made food from local community groups. As well as market stalls and street performers who add to the festive atmosphere.
Kids aren't forgotten either, with dedicated children's activities and entertainment precincts.
26 February, 2022

From 9 a.m – 5 p.m.

At the Diversitat Northern Community Hub.
2) Geelong After Dark
Geelong After Dark is a curated artistic event that uses inner city Geelong as its canvas.
This Geelong festival is about exploring the unknown with unique art that transforms the city.
It's a fabulous way to experience existing places, buildings, and hidden spaces.
Wander the town's laneways, streets, and parks, and discover interactive art, projections, installations, and street performances.
Adults should head to Little Malop Street after 10 p.m. when After After Dark begins.
This is an extended part of the program that features unusual and edgy art.
3) National Celtic Festival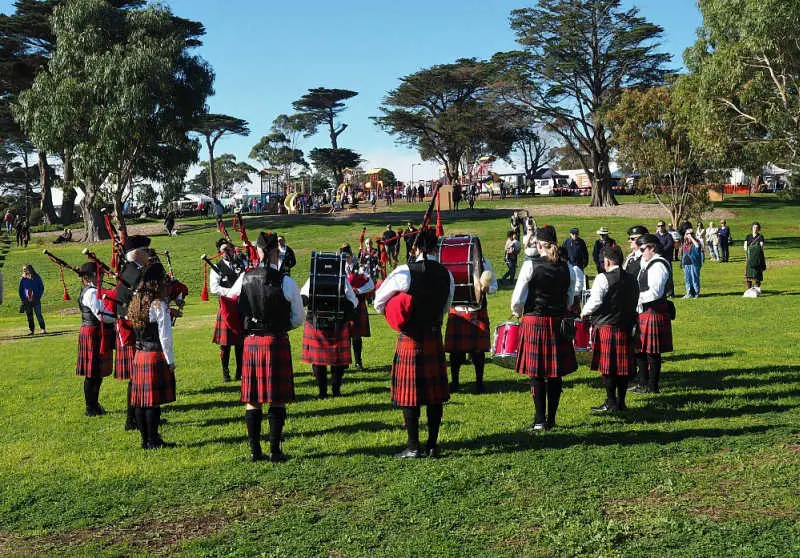 The National Celtic Festival promotes the Celtic culture through its diverse arts program.
The three-day event is held in June in the seaside village of Portarlington.
Yes, it's the middle of winter, but don't worry the venues are undercover and kept toasty warm.
Marquees are set up on the foreshore and other venues are dotted around the town.
Visitors can wander around and enjoy the 80 (!) market stalls selling arts and crafts and tonnes of delicious food.
You don't even have to buy a ticket as there's plenty of free roving entertainment and outdoor displays.
Held on the long weekend in June in Portarlington on the Bellarine Peninsula.
4) Shakespeare In The Gardens
Enjoy the incredible magic of William Shakespeare at the superb Geelong Botanical Gardens.
This popular summer event has become a post-Christmas tradition that delights all who attend.
The production is presented by Ozact. A touring theatre company that combines the great outdoors with timeless stories by the world's greatest playwright.
Click here for tickets and more information.
5) Geelong Highland Gathering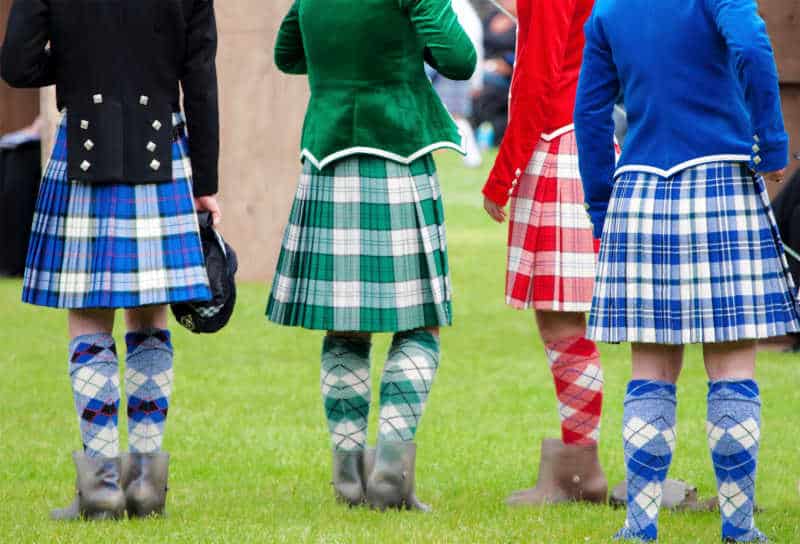 For over 150 years the Geelong Highland Gathering has been bringing people together to celebrate Scottish culture.
It attracts thousands of visitors every year and is one of the most comprehensive displays of Scottish culture in Australia.
The Gathering is a fun festival with lots of music and dance and fantastic spectator sports.
Like the famous Haggis Hurling Championship and Wood Chopping Competition.
There are also Scottish folk bands and highland dancing to keep you entertained.
But the highlight of the day is when the pipe bands march onto the field in an explosion of sight and sound.
It's an incredible spectacle that thrills the senses. And few can resist the bagpipe's haunting strains.
When your tummy starts to rumble why not try some delicious Haggis (if you dare) or tasty Scottish sausages.
Before gobbling up yummy shortbreads or scones with jam and cream.
There's plenty to keep the kids occupied too, with face painting, jumping castles, and unique highland animals.
 6) White Night Geelong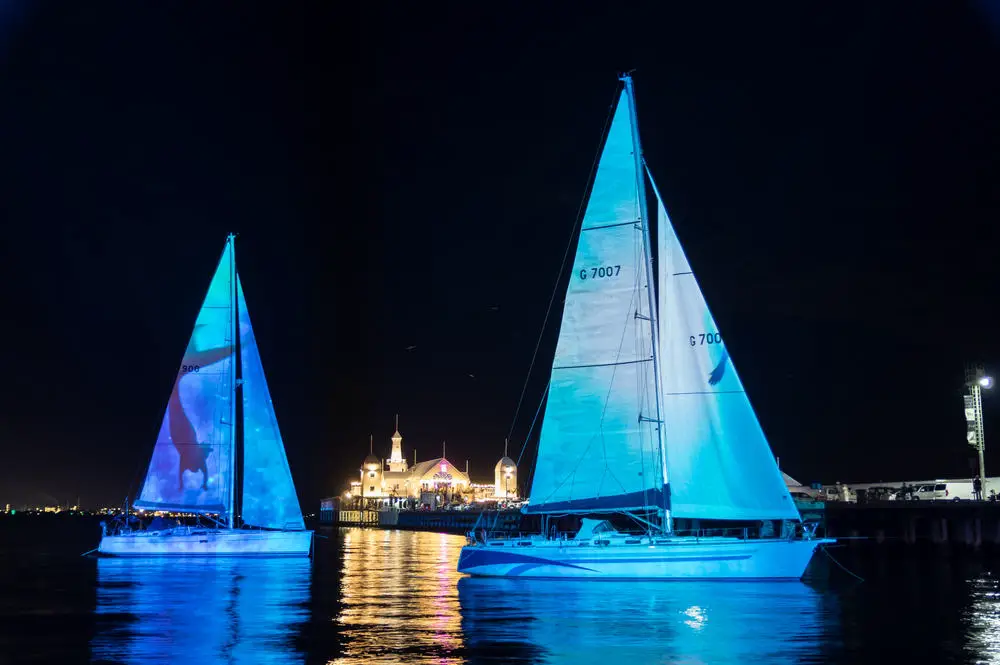 White Night began in 2002 as an all-night festival in Paris.
It came to Australia in 2013 when it was first staged in Melbourne.
Then in 2018 White Night came to Geelong!
The one-night-only festival transforms the city with colourful projections, music, street performers, and wondrous illuminations.
White Night Geelong is unique to other White Night events as the festival takes place next to water.
And the Geelong foreshore plays host to many installations, including our favourite the mesmerizing Siren Song.
This is the City of Geelong as it's never been seen.
Almost everything at White Night Geelong is free, but some venues may have ticketed events.

Future dates to be announced.
Food/Wine/Drink
7) The Great Australian Beer Festival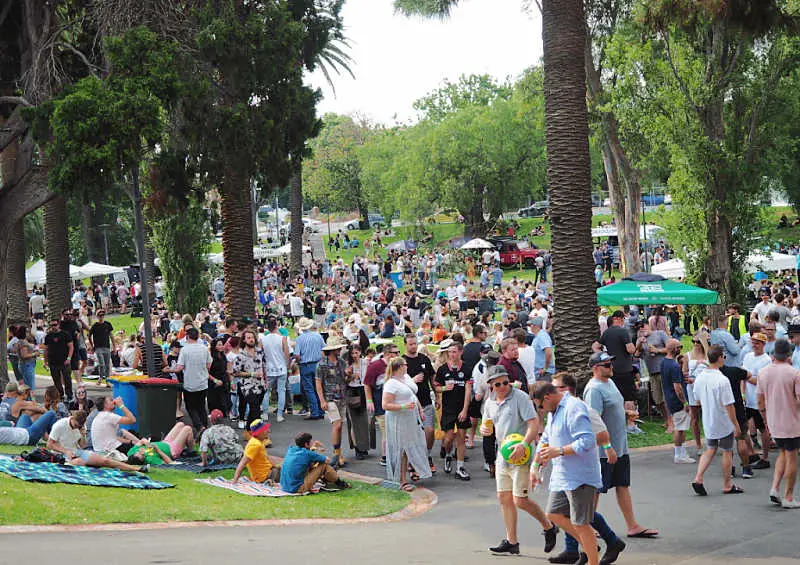 Enjoy a summer's day celebrating all things beer at the Great Australian Beer Festival.
It's a beer lover's paradise, where attendees can sample hundreds of handcrafted brews from local and international breweries.
There are so many choices it will send your head into a spin. (Or is that just the beer?)
Sample beer from around the globe at the international beer hall. Or try a beer cocktail at the cheeky cocktail corner.
The festival offers more than beer tasting with fun events like keg rolling and quirky costume races.
There are food and beer seminars, and live music entertains the crowd throughout the day.
And while it's all about the beer, there are fancy food trucks and slow-cooked barbecues as well as coffee and free drinking water.
Johnstone Park

January 15, 2022

11 am – 4 pm & 5 pm – 10 pm
8) Tastes Of Central Geelong
Treat your taste buds to gourmet food and drink at Tastes of Central Geelong.
It's the ultimate regional food festival with over 180 fabulous food activities to choose from.
The event is spread over 24 days and showcases Victoria's best food and wine producers.
Devour tantalizing treats at banquets and barbecues, tours, tastings, and heavenly food trucks. Or learn how to make your own gourmet delights at cooking classes with local chefs.
Foodie or not, everyone can enjoy the exhibitions and live entertainment.
But boy oh boy, the food is amazing!
There are free events for adults and children, as well as ticketed events. You need to book in advance for some events.
Held throughout July in Geelong Australia.
9) Toast To The Coast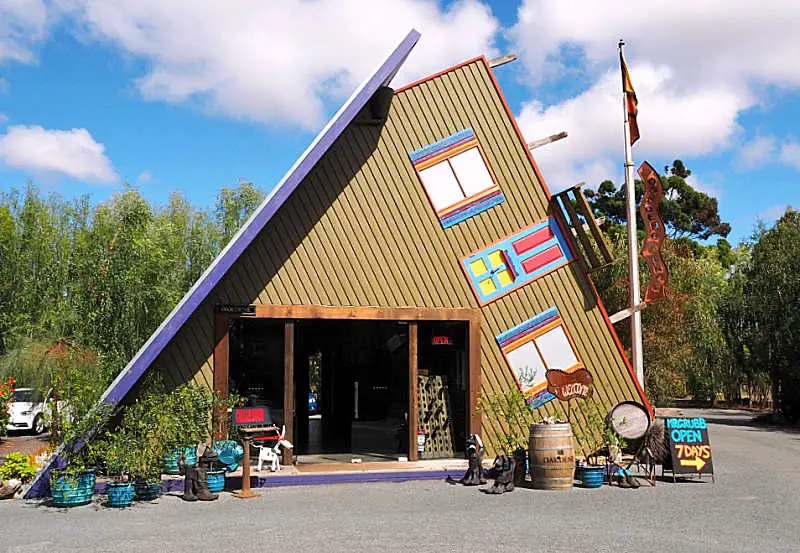 Toast To The Coast is one of the top Geelong attractions.
Every year the signature event sees more people enjoying the unique Geelong wine region.
The two-day event offers guests the chance to sample the best wines and gourmet food from the Surf Coast, Moorabool Valley, and Bellarine Peninsula.
It's the perfect weekend getaway with free samples, wine appreciation classes, vintage tastings, new wine releases, and live music.
And of course, lots of wonderful food.
There are shuttle bus services available that give you unlimited hop-on/hop-off access.
Event and shuttle bus tickets are bought separately.
Tickets must be bought in advance as ticket sales are not available on the day.
Sunday 6 Febuary, 2022

The Pier Geelong
10) Wallington Strawberry Fair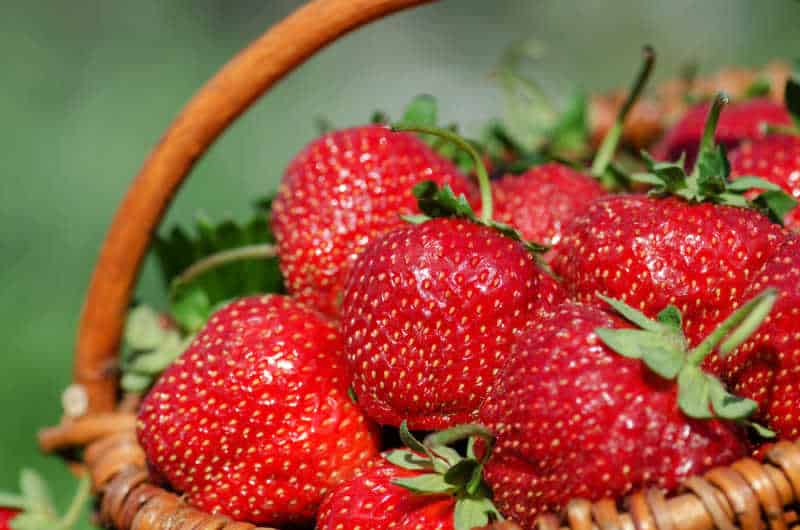 This enchanting strawberry festival takes place in the lush rolling hills of Wallington.
Organised by the local primary school it's the most delightful school fundraiser you're ever likely to attend.
Thousands of visitors flock to the school every year to celebrate the humble strawberry and enjoy a day out on the spectacular Bellarine Peninsula.
Visitors are bombarded with strawberries in every direction.
There are chocolate-dipped strawberries, strawberry topped pancakes and pavlovas, scones with strawberries and cream, sparkling strawberry wine, and jar upon jar of strawberry jam.
Of course, there are also tonnes of delectably sweet fresh strawberries to take home too.
This is one of the best Geelong activities for families with lots of kids' entertainment, from lucky dips to face painting, rides, and animal exhibits.
Wallington Primary School.

610 Wallington-Ocean Grove Road, Wallington 3222.

Sunday 15 May, 2022.

10 am – 3 pm.
11) Portarlington Mussel Festival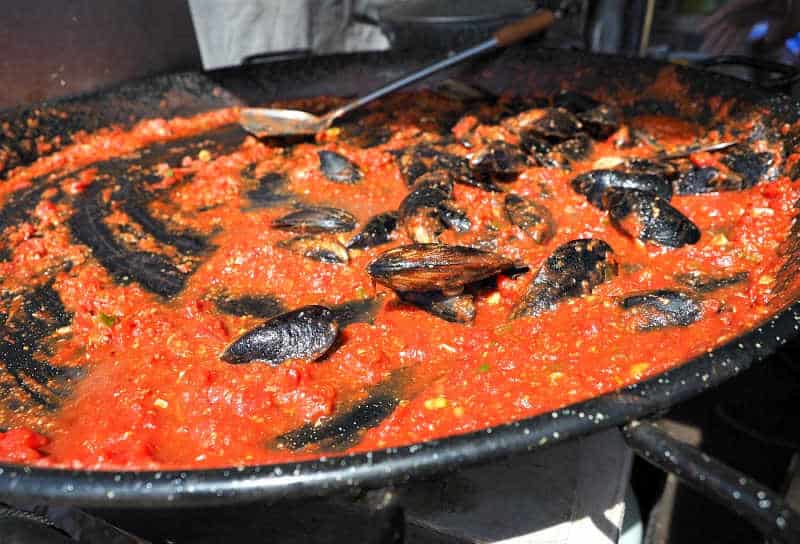 Join 30,000 other visitors at the Portarlington Mussel Festival for a fun-filled day by the bay.
Established to promote the local mussel industry, the festival features mussels in a variety of ways, slurp them down on the spot or take them away.
The festival is a great day out, mussel fan or not, with a full day of activities to enjoy.
There's live entertainment, cooking demonstrations, classic cars, art and photography exhibits, food and market stalls, and plenty of kids' activities.
Head to the pier or foreshore at 2.30 p. m for the thrilling Mussel Cup sailing race.
And while you're at the pier be sure to pick up some fresh mussels right off the boats!
This is an eco-friendly event that's free from plastic straws. Please remember to bring reusable bags.
For more information on what to do in Portarlington click here.
Held on the second Saturday in January.

Tickets are $5.00 for adults. Children are free.
12) Lara Food And Wine Festival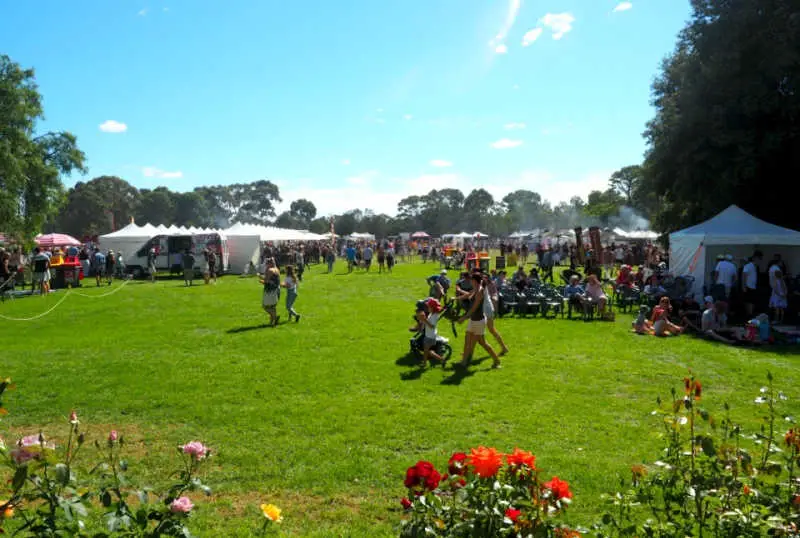 The Lara Food And Wine Festival has been showcasing quality food and wine from around the region for over ten years.
Held in the shadow of the impressive Pirra Homestead, the lush grounds are flooded with local produce and entertainment.
Guests are tempted with a mouth-watering array of food and wine while they relax on the lawn and listen to live music acts.
And there's a cooking stage where demonstrations and competitions are held.
A highlight is the Artisan Smallgoods Competition which celebrates the artistry of naturally cured small goods.
Be sure to bring your picnic rug!
Held in March at the historic Pirra Homestead.

108 Windemere Road, Lara.
Sport
13) Festival Of Sails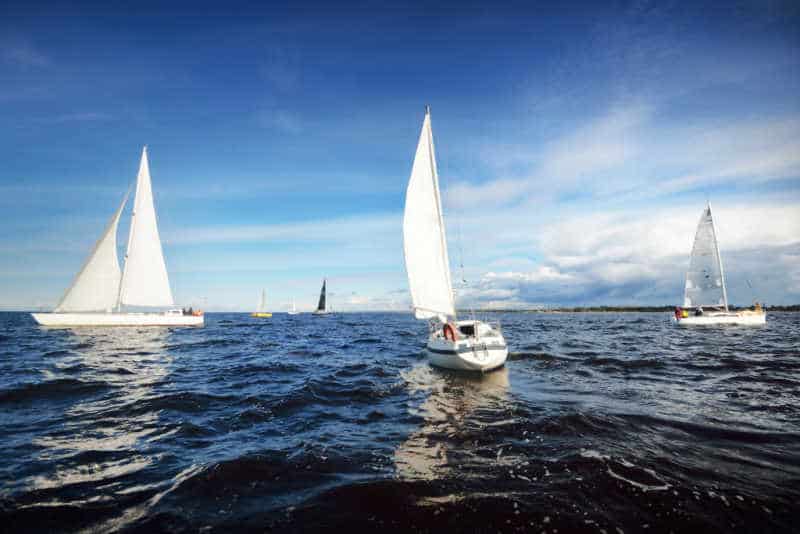 The Festival Of Sails is one of the top Geelong events, with over 100,000 visitors enjoying the three-day event.
First held in 1844 the festival lays claim to Australia's oldest sporting event.
And with over 3,000 competitors it's the largest annual keelboat regatta in the Southern Hemisphere.
But more importantly, it's a whole lot of fun!
Enjoy thrilling yacht races and a host of first-rate water activities at this family-friendly event.
Even if yachting isn't your thing the free community Waterfront Festival will keep you entertained.
Stroll the foreshore and soak up the carnival atmosphere amongst fine food vendors, roving entertainers, and live music.
A highlight of the program is the iconic Australia Day fireworks when the whole town heads to the Waterfront.
Held on the Australia Day weekend.

22 – 26 January, 2022
14) Cadel Evans Great Ocean Road Race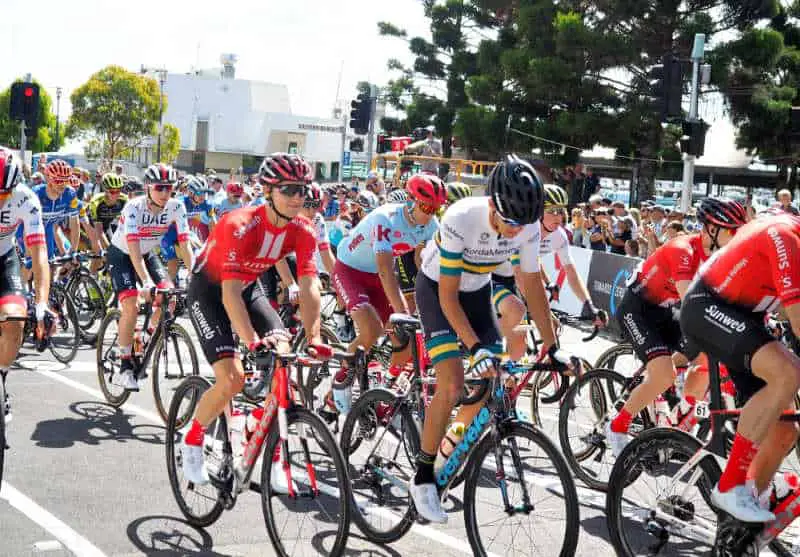 Named after Australia's only Tour de France winner, the Cadel Evans Great Ocean Road Race attracts the world's top cyclists.
The event is considered a leading one-day classic outside of Europe and has secured a place on the coveted UCI World Tour racing calendar.
Cyclists travel from the Geelong Waterfront to Barwon Heads and Torquay and back again.
A tribute to Cadel Evans remarkable career, the event promotes inclusiveness and the concept of cycling for all.
There's the People's Ride an open participation event that allows 4,000 cyclists to ride the course.
And the 1.6 km Vegemite Family ride along the Waterfront. Where riders will have the chance to pedal alongside Cadel Evans, elite cyclists, and local celebrities.
Usually held in January
15) Victorian Open Golf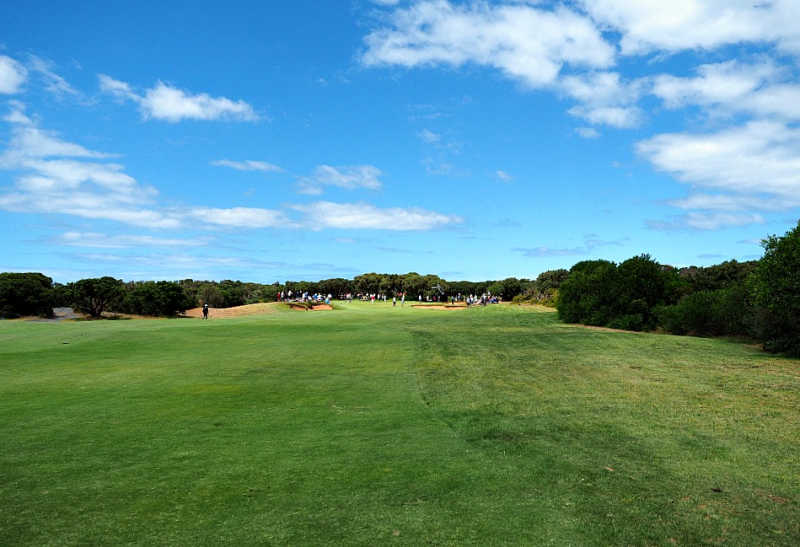 The Vic Open is not only Australia's fastest growing golf tournament it's the richest too.
Played at Thirteenth Beach Golf Links on the stunning Bellarine Peninsula, the tournament is co-sanctioned with the men's European Tour.
It's unique in that both men and women compete for equal prize money at the same course at the same time.
It's not all about golf though – well not quite – as there's a variety of activities, plus food and drink options to keep everyone happy.
Thirteenth Beach Golf Links, Barwon Heads.  

10 – 13 February, 2022
16) Avalon Airshow
The Australian International Airshow, or Avalon Airshow, is the biggest aviation and aerospace event in the southern hemisphere.
It attracts visitors from around the world and is one of the top things to do in Geelong.
The Airshow has one of the most high-voltage flying display programs in Australia.
Aerobatic dare devils entrance visitors with their dazzling aerobatic displays and precision maneuvers.
While on the ground historic aircraft from the classic years of aviation are displayed. As is a magnificent collection of World War II aircraft.
A highlight of the weekend is Night Alight. An after-dark aviation extravaganza that ends in a jaw-dropping explosive finale.
Tip: Save your ears and bring earplugs!
Held every two years the next Airshow will be held 3-5 March, 2023.
17) Geelong Revival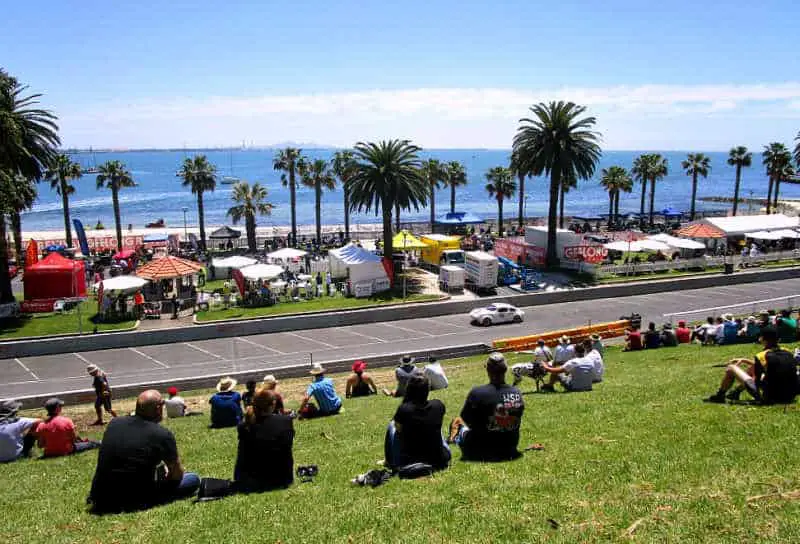 The Geelong Revival Motoring Festival is a celebration of Geelong's motoring history.
Held on the stunning Geelong Waterfront, the action-packed motoring festival revives the excitement and spectacle of the original Geelong Sprints.
Experience the thrill of 400 epic cars and motorcycles racing full throttle down Ritchie Boulevard.
There's a full program of Sprints, Vintage Fashion Awards, demonstrations, and other activities.
And over 600 valuable and quirky vehicles are displayed across the Waterfront.
A crowd favourite is the National Vintage Fashion Awards, which celebrates all things retro.
The Revival is a great family event. Take the kids for some good old-fashioned fun!
Geelong Waterfront

4 – 6 March, 2022
Music Festivals
18) Queenscliff Music Festival
Queenscliff is a quiet seaside town on the Bellarine Peninsula with wide boulevards and grand old buildings.
But on the last weekend in November, it explodes with the sound of music when the Queenscliff Music Festival hits town.
With venues all along the main street, there's music in the cafes, in the halls, the parks, and even on the trains.
The headline acts are a whos-who of Australian music greats – think Paul Kelley, The Living End, Kasey Chambers, and The Whitlams. And every year seems to bring out a new surprise artist.
The vibe is unbeatable and not-to-be-missed if you even remotely like music.
The festival was established by locals over twenty years ago to fill a gap in the region's tourist season. It's since gone on to win several major tourism awards.
The line up includes comedy acts and kid's entertainers.
Tip: Tickets usually sell out so get in early.
19) A Day On The Green
A Day On The Green was created with the philosophy that music should be enjoyed with good food and fine wine in fabulous locations.
Since its first show on Australia Day 2001, the festival has become one of Australia's most successful outdoor concert events.
Held on the gentle slopes of the Mount Duneed Estate winery the concert is known as "The Big Day Out for grown-ups".
Every year sees an incredible lineup of stars creating an unforgettable musical experience for anyone lucky enough to attend.
And this year isn't any different with Rod Stewart and Midnight Oil in March and The Killers hitting the green in December (2022).
A Day On The Green runs in the summer months from November – March.
20) Meredith Music Festival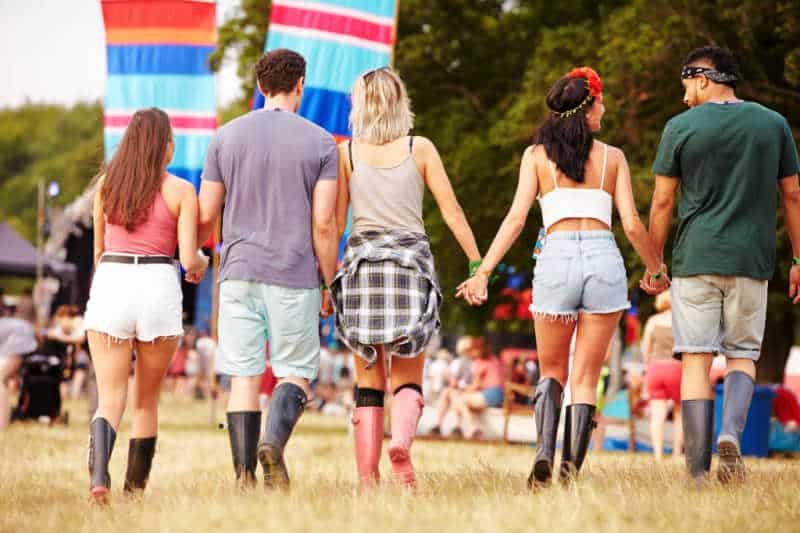 The Meredith Music Festival is held in December on the Nolan farm about thirty minutes from Geelong.
It had humble beginnings as an end of year party for about 200 people in 1991.
A band played in the back of a ute, locals put on a barbecue and everyone stayed the night in tents, cars or outside under the stars.
Not much has changed since then as the festival is first and foremost a party in the countryside for friends.
And it brings fond memories of friendship, goodwill, and great music to anyone that attends.
Meredith is unique in that it is held in a "Supernatural Amphitheatre" and I'm sure it's the only music festival in the world with a No Dickhead policy!
Held over three days the festival culminates in the Meredith Gift, where competitors run nude or in their undies.
Tickets are available via ballot, in stores, or online.
So that's our list of 20 unmissable Geelong events. Which ones have you been to? We'd love to hear about it in the comments below.
If you're looking for more things to do in Geelong, then read our post on the 51 Hottest Things To Do In Geelong.
Or check out our guide to the fabulous National Wool Museum. 
You can find out how to get here with our guide to travelling from Melbourne Airport to Geelong – including Avalon Airport.
Related Posts: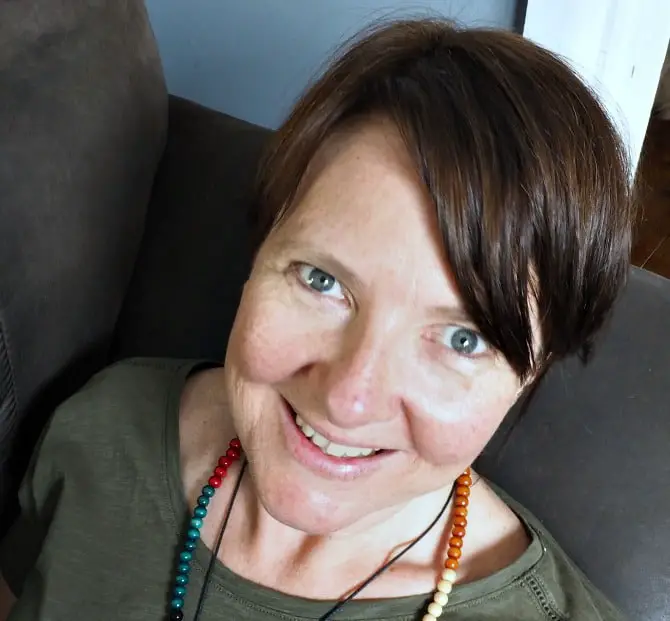 By Audrey Chalmers
Audrey is the principal blogger behind See Geelong. Book Lover | Breakfast Nut | Geelong Gal | She's Usually Craving Coffee.